We love puzzles around here. I don't always love finding all the missing puzzle pieces, though. So, being able to do puzzles on an app is a great way to enjoy the challenge of a puzzle while also winding down. Daily Bible Jigsaw from Planet 316 offers great puzzles daily that include a Bible verse. The app is available on the Apple App Store, Google Play, Facebook and Facebook Gameroom. For my Daily Bible Jigsaw puzzle app review I have been using the app on my iPhone.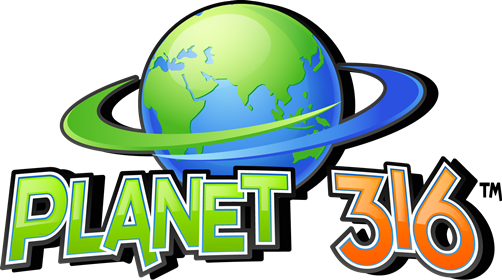 Planet 316 believes a joyful heart is good medicine. That is why they offer fun apps and experiences that make the Bible approachable. Families can have fun together while prompting discussion about the Bible. I know my kids love to talk about the games they're playing, so if they're playing games that help them learn more about the Bible it's a win-win!
The Daily Bible Jigsaw app is a free app that offers a free puzzle daily. Each puzzle is presented as a single puzzle piece on the calendar. So not only have we been completing daily puzzles, but for each puzzle we complete we add a piece to the monthly puzzle as well! Although a free puzzle is offered daily, if a previous day's puzzle is missed, you can purchase the previous puzzles with coins. Coins can be earned in the game as well as purchased.
Daily Bible Jigsaw Puzzle App Review

The Daily Bible Jigsaw app offers puzzles that are fun but challenging. If you connect your account to Facebook you can also challenge your friends which is fun! I admit, I've been the one mostly using the app, and I love this feature! I've been seeing how I place amongst my friends – including fellow Homeschool Review Crew members! The kids have played as well, but they much prefer to just help me rather than playing it by themselves. My daughter has particularly loved the puzzles with cats!
While working on puzzles, there is soft, relaxing music in the background. I have loved using the app at night to wind down for this reason. Although the puzzles are challenging it's relaxing as well! The most challenging aspect if the puzzles is that the pieces are rotated. So not only are you putting together puzzles, but you have to flip pieces as well. A couple of times I've had an entire puzzle upside down and didn't realize it until the end!
There are various tools available, though, to help solve the puzzles. Sometimes I will see how good my friends' times are and know I'll have to use tools to beat it! Tools include: Rotate (flips all pieces to their correct rotation), Sweep (sweeps all pieces off the board, Edges (leaves only the edge pieces until the border is put together), Magnet (connects two random pieces) and Guide (allows you to peak at the completed puzzle). There have been times I've used all of them at once – particularly when I was trying to earn the trophies for completing puzzles within a certain amount of time. Yes, you can earn trophies, too! Fun, right? The tools do cost between 2-3 coins depending on the tool.


Additionally, when a puzzle is finished it reveals a Bible verse which can then be shared easily via social media. It's a great way to share Biblical messages! Once the puzzles are complete you will always have access to the images with the Bible verses.
Plus, as if daily puzzles aren't enough bonus puzzles are added ocassionally as well! They have 56 pieces. Sometimes they are free but some have cost coins as well. Overall, I have definitely been loving this app and try to do each daily puzzle!
Connect with Planet 316
Members of the Homeschool Review Crew also had the opportunity to share their Daily Bible Jigsaw puzzle app review. Be sure to check them out by clicking on the banner below.