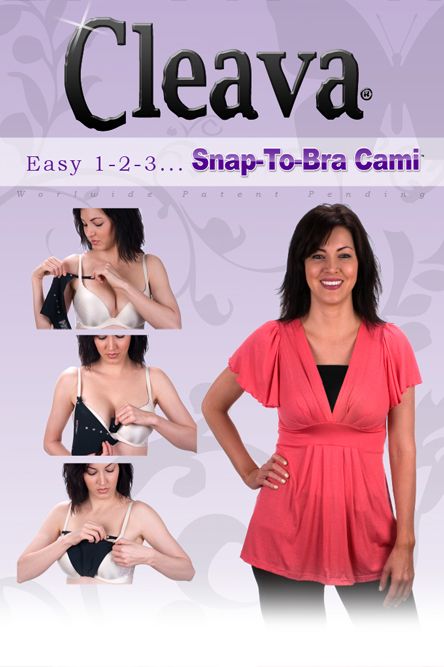 I had the chance to review the Cleava snap-to-bra cami, and I was very excited to try it! Cleava is a mock camisole that you simply attach to your bra to cover cleavage and/or create a layered look without all the extra bulk of a full camisole! I knew right away this was most definitely designed by a woman because it is such a great idea!
When I received it I had to get it out and try it right away! I received a pink Cleava to try, which I love because a majority of my shirts have pink and I often wear my pink tennis shoes with just about everything!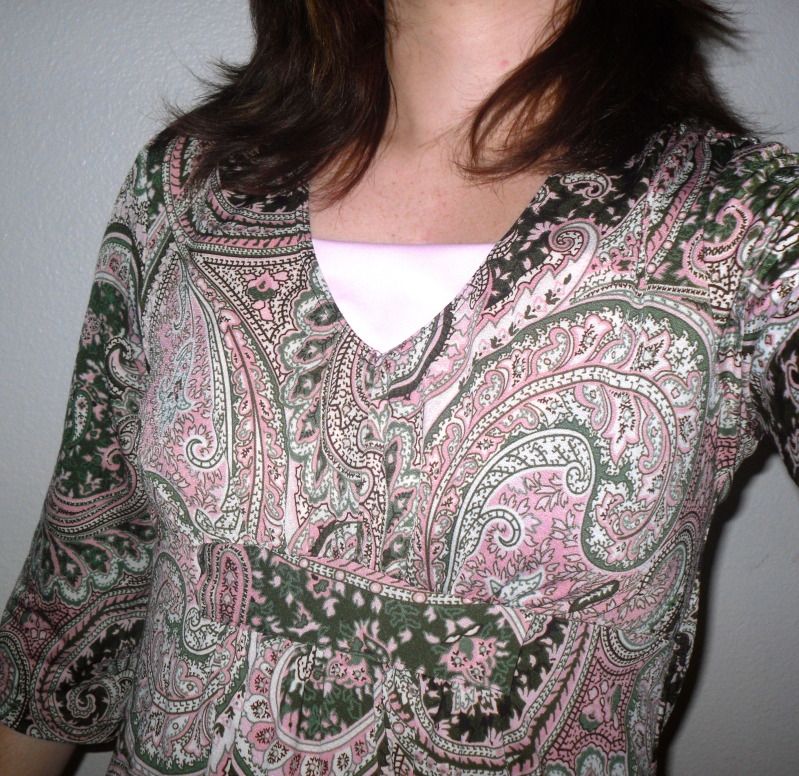 Cleava fixes a couple of key issues for me:
Modesty. This is pretty self-explanatory. Necklines on women's shirts are often much lower than I prefer and many are too loose when I bend over, and this easily solves this problem!
Covering my scar from open heart surgery. I have a large vertical scar (about 8 inches long) on my sternum from my surgery. I often have people comment on it as well, so I know it's noticeable! I noticed I could adjust the height of the Cleava, so I can wear it a little lower or I can pull it up to cover almost all of my scar!
Providing an alternative to a full camisole which makes me hot! I often wear camisoles due to the reasons mentioned above, and they always make me hot and uncomfortable. I hate feeling all the extra material as well and would prefer not to wear layers. This is a fantastic alternative!
Providing an easy option for breastfeeding! I'm still Breastfeeding our youngest who is now 2 1/2. Nursing camisoles don't offer a lot of support, though, and if you're wearing a fitted shirt over one you can often see more details than I'd like people to see! Wearing a more supportive bra under one, though, would only be more uncomfortable, though! With the Cleava I was able to wear my padded, supportive nursing bra and still get the cami effect! It was simple to use while nursing as well!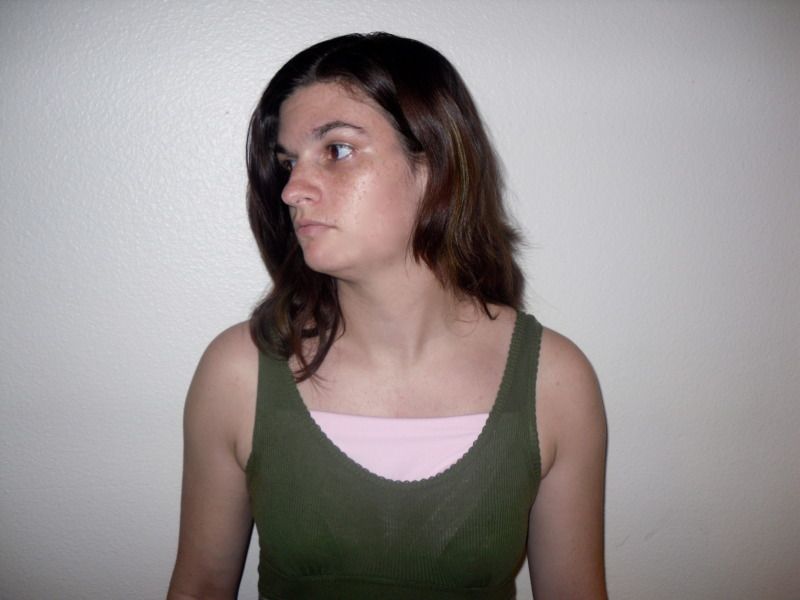 Overall, I'm really enjoying my Cleava and will be ordering more in different colors! I also found it was easy to put on and take off while wearing a shirt! The convenience is awesome! You can purchase a Cleava in a variety of colors, and they are on sale right now for $10 off each the Manufacturer's suggested retail price of $29.95 – $34.95, so they start at just $19.95! Plus, Michelle De Sousa, the inventor of Cleava is so confident that you're going to love your Cleava that she is offering FREE SHIPPING. You also have The 30 Day Guarantee. If for any reason you are not happy with your Cleava you can return it within 30 days! Cleava would also make a great Christmas gift! Click HERE to order or call 1-888-692-5328.
Please use Coupon Code FSPSW through October 28th to receive free shipping ($50 minimum order) and be sure to enter the Cleava Giveaway which runs from October 13th at 12:01am – October 28th at 11:59pm (all times are EST).
For more information visit Cleava Online and to stay up-to-date be sure to connect with them using the information below!
Follow @Cleava
//
Follow Cleava on
and enroll on Cleava's Website to Stay Informed
*Disclosure: I received the product mentioned above in exchange for my honest review. I received no additional compensation. My opinions are mine and may differ from yours. For more information please read my full Disclosure Policy.*