The Dapper Snappers Toddler Belt is a short piece of suspender elastic with snaps that fits in the back 3 belt loops of the child's pants and snaps over the outer 2 loops to cinch the pants, which keeps them from falling down.
Dapper Snappers "Fix Droopy Drawers in a Snap!" and are a smart, cost-saving alternative to adjustable waist pants for thin toddlers and preschoolers.
Dapper Snappers are:
Affordable
Versatile in a wide range of colors for girls belts and boys belts
Recommended for ages 9 mo-6 yrs and One Size Fits All
Perfect for kids who are in between sizes or wearing hand-me-downs!
Convenient – no need to remove for diaper changes & doesn't impede potty training
Made in the USA
Mom-invented
My review:
For my review I received the Dapper Snappers Toddler belt in red. Red happens to be my favorite color, but I also knew it can be a versatile color so I could use it for either our toddler or our 5 year old. As you can see in my video below it was a good choice because although I mainly used it for our toddler I needed our daughter's help for the video review:
As I mentioned, we have predominately used the Dapper Snappers for our toddler with the exception of the review, though you can see how it could easily work for our 5 year old as well! In fact, I'm going to be looking in to one of their patterns belts for her! As you probably know, Chaz has Sensory Processing Disorder, so he is VERY particular about things. I can't stress enough how great it is that I can put the Dapper Snappers toddler belt on his pants BEFORE I put his pants on because just getting his pants on is a chore, but trying to put an actual belt on would be unheard of! I also couldn't imagine unfastening and refastening the belt for every diaper change. When I change his diaper it has to be quick or I can't even get his pants back on! As I mentioned, this really fills a need for us! He can wear it all day and never even notice that it's there! This actually surprised me because he notices every little thing, so this is a big deal.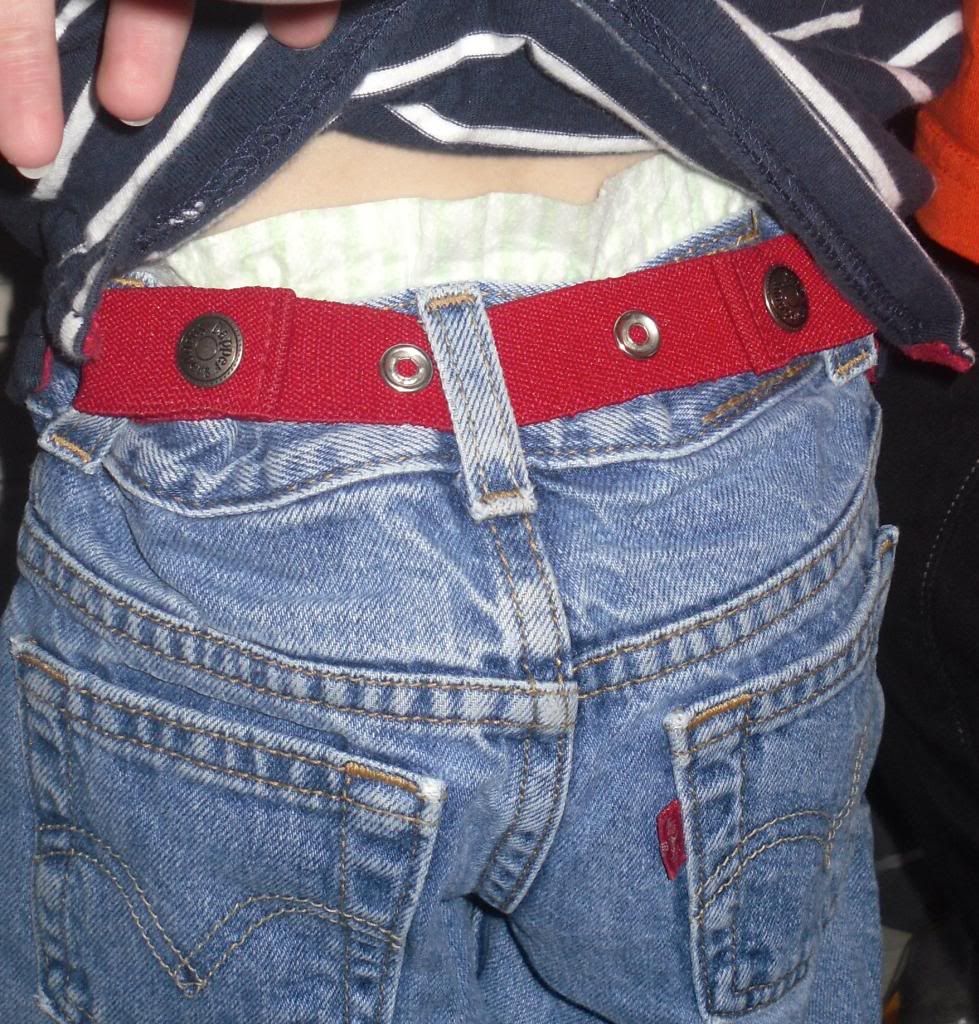 The Dapper Snappers Toddler belt really holds up! It stays on his pants nicely without causing any issues. He can run and play, and it stays put! Plus now I don't have to pay extra for pants with the adjustable waists! Those type of pants are also rejected by our toddler sometimes because he doesn't like the feel of the buttons and elastic on the inside of his pants. So, again, this is a great alternative! I always love products that are designed by parents because they KNOW what we need! I also love that Dapper Snappers are made in the USA.
For More information:
Visit the Dapper Snappers Website
Connect with Dapper Snappers on Facebook
Follow Dapper Snappers on Twitter
Follow Dapper Snappers on Pinterest
*Giveaway!!*
Thank-you to our awesome co-hosts: Couponing with Integrity, Giveaway Gator, Meg's Daily Bytes, Reviews and other Online Distractions, and Mommy Lesson Plans, and and all of the awesome participating bloggers!
About the Giveaway: This giveaway begins on 1/26 and ends on 2/10 at 11:59pm (times are EST) and is open to US and Canadian residents ages 18+. Please refer to the full terms and conditions in the Giveaway Tools.
The Prize: A $25 Gift Certificate for Dapper Snappers
Disclosure: I received one or more of the products mentioned above for free using Tomoson.com. Regardless, I only recommend products or services I use personally and believe will be good for my readers. I received no additional compensation. My opinions are my own and may be different than yours. Pea of Sweetness is not responsible for prize fulfillment.