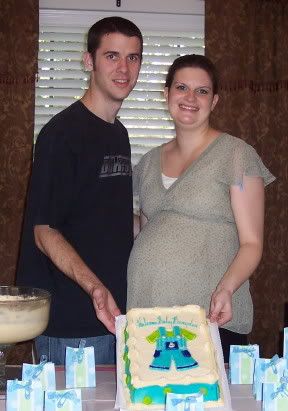 It can be easy to get wrapped up in the joys of having a baby. With furnishing your baby's nursery and learning all the wonders of pregnancy, it can be hard to think about anything else when you're expecting a new bundle of joy. Unfortunately, there is a lot to consider financially when you are expecting. The average cost of raising a child is estimated to be $235,000 without considering college expenses, and so it is crucial that as soon-to-be parents, you and your spouse begin to financially prepare for the road ahead. Here are four tips to help start you on the right financial path to parenthood.

Start a Savings Plan
With the cost of food, transportation, housing, and childcare, raising a child is extremely expensive. Adding the cost of college to the mix can put you in a huge financial burden. That is why it is important to start saving early, and get into the habit of putting aside money each month for child-related expenses before you give birth to your child. The sooner you start to save for your child, the more time your money has to grow. Saving money for your child's expenses will help you avoid any financial trouble you may find yourself in later in life. You don't want to be forced into taking out payday loans, or another type of high-interest loan that can dig your financial grave.

Look Into College Saving
When it comes to saving for your child's future, you may want to use a 529 savings plan.  This sort of plan is state sponsored, and whenever you put money into it, your contributions will become tax deferred. When it comes time to withdraw your money, you will be able to do so federal tax fee as long as you use it for higher education costs. Before you select a college savings plan, you will want to do research on what sort of investment options different savings plans offer.

Get Your Estate in Order
Before your baby is born, it is a great idea to set up a meeting with an estate attorney to create a living trust or will. These documents will ensure that your child will be taken care of in the case that something happens to you and your spouse, as well as designate who will get your assets. If you forgo getting your estate in order, you are essentially letting the state make the decision for you. Consulting with an estate lawyer will allow you to also create your after-death documents, which will help mitigate some of the tax consequences after your death, and help your child receive more money.

Consider Getting Life Insurance
In the case that something happens to you or your spouse, life insurance will help your family financially stay afloat. It will allow your surviving family to cover all their bills, including college expenses and child rearing costs. Life insurance is much cheaper when you are young and healthy, so it is a good idea to consider buying coverage before your baby arrives to make sure the costs of raising a child will be taken care no matter what the future holds.
*Thank-you to Dave Smith for this great guest post!*