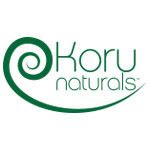 You may be aware that we are a "green" family. We pay close attention to ingredients in our products and work to avoid ingredients that may be questionable. I always love being introduced to new natural products. To say I was excited to review products from Koru Naturals might be an understatement. When I read the ingredients I knew these were products I had to try!
For my Koru Naturals review I received three products: the Skin Clear Cream, Manuka Honey Propolis Soap and Emu Oil and Blue Tansy Oil Cream. I was so excited to try all of them – not only because they are made with natural ingredients but because those ingredients offer great benefits!
Skin Clear Cream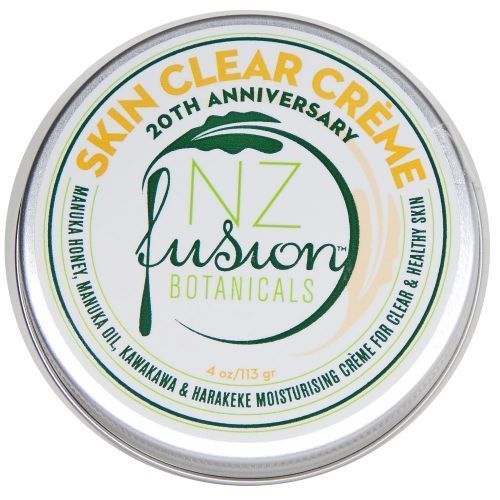 The Skin Clear Cream contains two basic ingredients: Manuka Honey and Manuka Oil. It contains additional ingredients used for skin conditions like Kawakawa and Harakeke and Burdock Root, Thyme which is an anti-inflammatory and natural astringent, and Canadian Aspen Bark as a natural preservative. It has other great ingredients that I love to use in skin care like Sweet Almond Oil and Tea Tree Oil. The ingredients make it ideal for problem skin (particularly acne), but it can be used as a daily day and night cream as well.
I, personally, happen to have problem skin. It's always been a challenge to find products that work (and keep working) on my blemishes. The ingredients in the Skin Clear Cream definitely looked very promising. I have been using it both morning and night. It contains a plastic lid under the main lid to keep the cream in nicely as well as a little scoop so you don't have to use your fingers straight in the cream. Not only does this help prevent mess, but it's great for making sure you don't compromise the cream itself.
I have found this cream goes on smoothly and rubs in easily. It doesn't leave any oily residue and absorbs evenly over a few minutes. I can go to bed shortly after and not worry about waking up with anything on my pillow. I have definitely been seeing improvement in my skin overall as well. It's softer, looks healthier, and I'm seeing continual improvement in my blemishes as well. I have definitely been pleased!
Manuka Honey Propolis Soap

My husband loves a good bar soap. I have always had a problem with bar soap drying out my skin. When I saw the Manuka Honey and Propolis are known for intense moisturizing, I was definitely intrigued to try it! It's also noted that it has skin protective properties, which is always a bonus.
This soap is a dark yellow on one side and a lighter yellow on the other. It has an octagon shape probably more for the image, but I actually like this shape because I found it was easier to hold. I wasn't sure if which side of the soap used makes a different, but I tried to use both sides evenly. Overall, I did find that my skin wasn't dry an itchy after use as I experience with most bars, and the smell is wonderful!
Emu Oil, Blue Tansy Oil, Aloe and MSM Extra Strength Cream

I was more than a little excited to try this cream! As someone with chronic pain, I use a variety of natural ingredients to help ease the pain. It can be overwhelming to keep trying a variety of different essential oils and/or products, though, so to see that this one product had everything I try to use altogether (and more!) I was thrilled! I haven't yet tried Emu Oil, but I've heard so many great things, I was excited to see what it's all about as well!
This cream has a variety of essential oils including, of course, the Blue Tansy as well as so many other essential oils I find helpful not only for pain but a variety of other benefits as well like German Chamomile, Cinnamon Bark, Peppermint, Eucalyptus, and well, I could go on and on! It does note the full ingredients on the full ingredients of the Blue Tansy Oil and I highly recommend checking them out.
What surprised me most, though, is that it also contains MSM (Methylsulfonylmethane). I take a supplement containing MSM on a regular basis for pain management, but I have never seen it in a product to be used topically. I was really excited about this! For me, personally, products applied topically seem to be received better than those I ingest so I was excited to try it!
The Emu Oil and Blue Tansy Oil Cream is noted to be for minor pains on back, neck, hips, knees, shoulders, legs, arms, wrists, hands, elbows. It is recommended to use it twice daily by applying it and working it in to the areas until it is absorbed. I find that it does have a slight scent, but I find it to be a pleasant scent. It is a thicker cream and does take a bit to work in before it is absorbed, which really seems to help to ensure it's really getting worked in to where it needs to be!
Overall, I have been impressed with Emu Oil and Blue Tansy Oil Cream. It's definitely a product I use regularly and am just so thrilled I no longer have to mix and match different oils and products when I can simply get them all in one cream!
Koru Naturals Review

Sometimes I find when I am really excited about trying products I can experience disappointment because my expectations were so high. In this case, though, the Koru Naturals products were everything I expected and more. I am so pleased with the products, and I'm not the only one. As I mentioned, my husband loves bar soap, and this has been his favorite by far! He really appreciates the Blue Tansy Oil as well!
For more information be sure to connect with Koru Naturals on Facebook and Pinterest.
The Schoolhouse Review Crew moms and dads have been reviewing a variety of products from Koru Naturals! Be sure to check out their reviews (and learn more about other products available as well!) by clicking on the banner below!