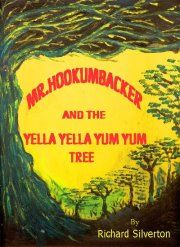 Mr. Hookumbacker and the Yella Yella Yum Yum Tree is a children's adventure story. The Forest of the Cracking Stone is full of wonder and natural beauty. It is also a place of magic as well as honey tickles, bumbletums, sapling shines and a kindly old tree master called Mr. Hookumbacker.
I am excited I had the chance to review Mr. Hookumbacker and the Yella Yella Yum Yum Tree. At first I was a little surprised at the length of the book because it does have a few chapters. I wasn't sure our kids being so young (and having such a short attention span) would sit through it, but I read it to them one chapter at a time. We were always eager for the next chapter – myself included! It really is an engaging story that keeps you wanting to read more! I really enjoyed this book because it touches on the importance of our environment while taking you through a fun, adventurous tale full of unique characters with fun names! I really love how the author combined such a very important concern and made it fun and enjoyable! I also like how the story expressed different types of relationships including friends going out of their way to help another! I think overall this book is filled with great messages rolled up into magical adventure and a lot of fun!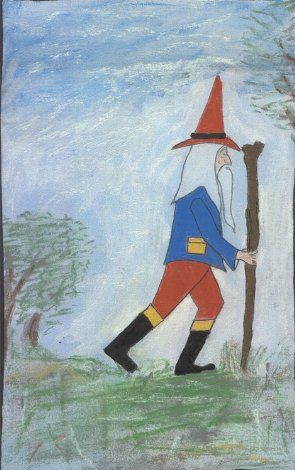 Mr. Hookumbacker and the Yella Yella Yum Yum Tree can be purchased on Amazon
, as well as: Barnes & Noble, Sony eBookstore and Apple iBookstore.
For More Information
Visit Mr. Hookumbacker and the Yella Yella Yum Yum Tree Blog
"Like" Mr. Hookumbacker on Facebook
*Giveaway Closed*
Thank-you to this event's amazing co-hosts: Giveaway Gator , Couponing with Integrity, and Mommy Lesson Plans
Giveaway dates: 10/19 at 12:01am – 10/31 at 11:59pm (all times are EST)
Prize: Three lucky winners will receive a copy of Mr. Hookumbacker and the Yella Yella Yum Yum Tree e-book
Disclosure: I received a copy of the above product in exchange for my honest review. I did not receive additional compensation. My opinions are my own and my differ from yours. This giveaway is open to entrant 18 years of age or older, except where prohibited by law. Open worldwide. No purchase is necessary to enter. The odds of winning are based on the number of entries received. To qualify to win, you must complete, at minimum, one entry on the Rafflecopter form. The winner will be randomly chosen by Rafflecopter. Winners will be notified by email from Pea of Sweetness. Winners will have 48 hours to respond or risk forfeiting their prize. Prize may re-awarded solely by the Sponsor's discretion. Prize fulfillment is the sole responsibility of the sponsor. This blog may not be held liable for Sponsors who do not fulfill prize shipments. I reserve the right to publicly publish winners' names. By entering this giveaway, you are agreeing to these terms and conditions.