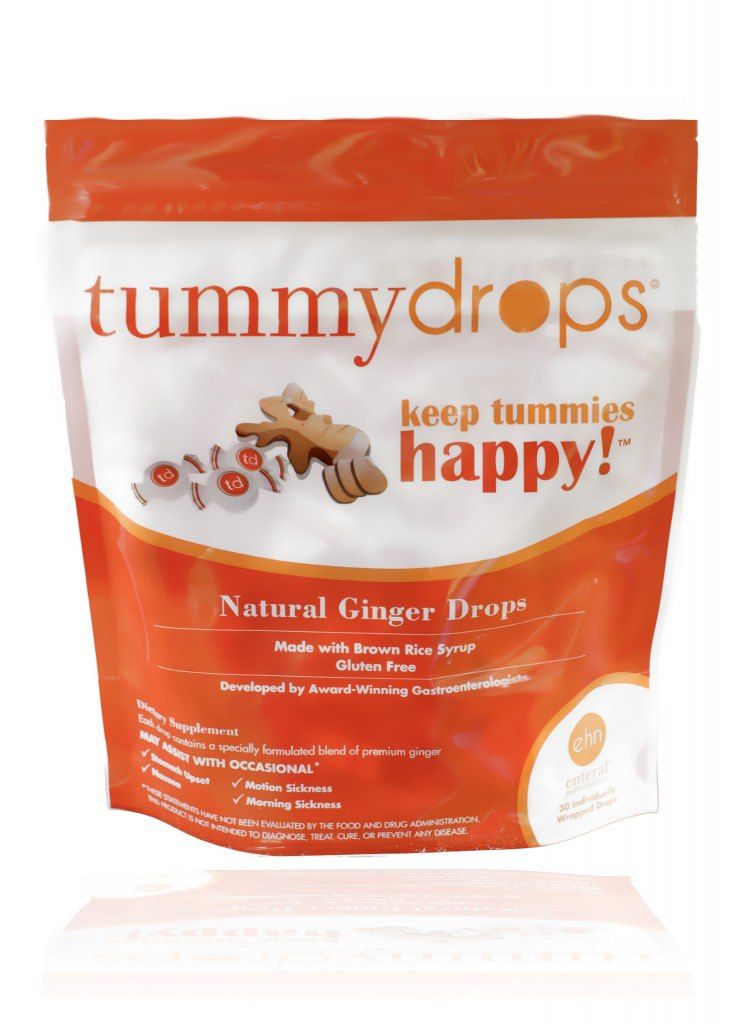 About the Tummydrops:
These Tummydrops are developed by physicians. When formulating their drops, they started by carefully selecting a natural and potent source of gingerol. Next, they added premium natural ingredients to complement the natural taste of the ginger. The result is an easy to carry, great tasting drop that you can take anywhere. So the next time an upset stomach tries to ruin your day, you'll be prepared.  While prescription medications are available, many of their patients come to them asking what natural options exist.  Fortunately, Mother Nature has provided an answer in the form of Zingiber officinale, better known as ginger. Prized for its culinary uses, the root-like structure of ginger, called a rhizome, contains multiple active substances, including gingerol, which may assist with occasional nausea and vomiting.
Feel a bit sick every year after your holiday feast?  Doing some holiday traveling and get air sick?  Have a loved-one in chemo-therapy?  Morning sickness? These are just a few examples of great uses of these tummydrops.
My review:
For my review I received the tummydrops in both Natural Ginger and Natural Peppermint. I love finding natural products that help ailments! Tummydrops like these can be used in a variety of situations surrounding tummy ailments. I take a medication that make me queasy. The Natural Ginger drops are great for queasiness. I had to get acquired to the ginger taste as it is a little spicy for me, but I did get used to it. The medication I take that causes my nausea I take at night, so I would use a Natural Ginger Tummy Drop shortly after taking it to ward off the nausea, and I felt marked improvement. I have started using the tummydrops immediately after I take it now to help ward off the nausea before it starts!
My husband also takes a medication that makes him nauseous (unrelated), but he takes it during different times of the day, sometimes a few times a day. He really likes Peppermint, so he was tried the peppermint tummydrops. He also had improvement with his nausea and is using the Natural Peppermint tummydrops regularly. I, personally, don't like peppermint products, but I was surprised that these had a light peppermint taste. I didn't feel overwhelmed by the flavor. I also started using the Natural Peppermint tummydrops during the day because I often have tummy aches during the day (not nausea – stomach aches and bloating), and I noticed the peppermint tummydrops helped my overall tummy aches as well!
Overall, I think the tummydrops are a great, natural remedy for tummy troubles and am glad to have had the chance to review them!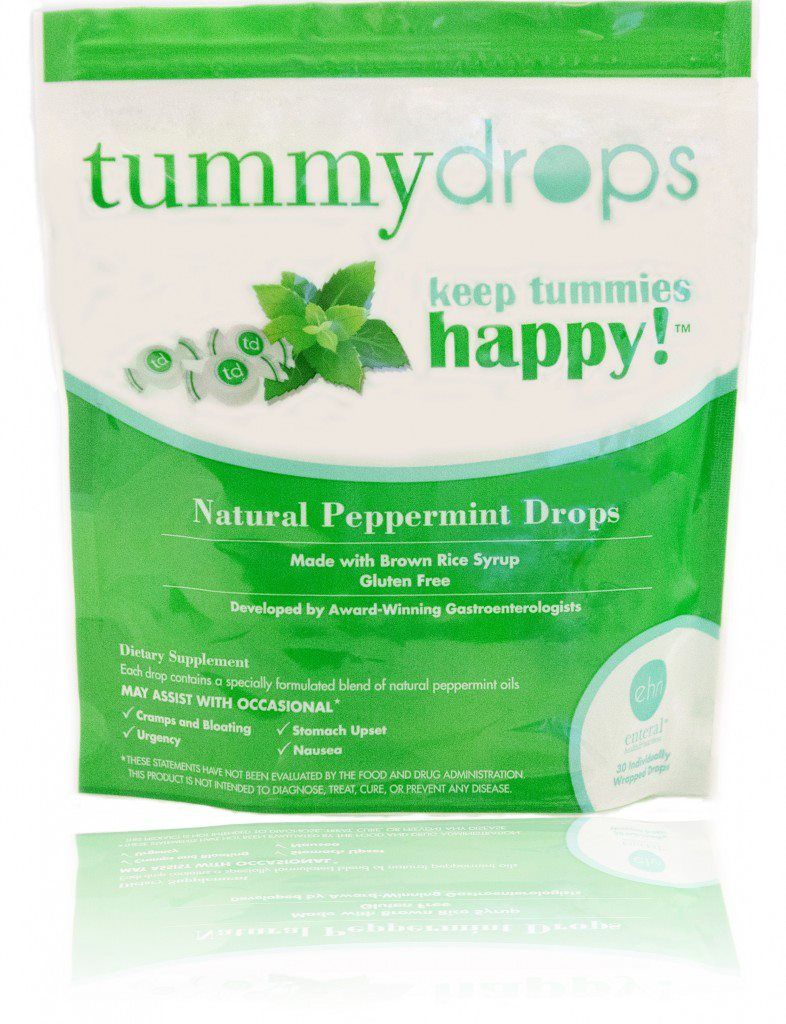 For More information:
Visit the Enteral Health Website
"Like" them on Facebook
Follow them on Twitter!
*Giveaway Ended 12/27*
Thank-you to our amazing co-hosts: Giveaway Gator , Couponing with Integrity, and Mommy Lesson Plans and all of the awesome participating bloggers!
About the Giveaway: This giveaway begins on 12/13 at 12:01am and ends on 12/27 at 11:59pm (times are EST) and is open to US residents ages 18+ Please refer to the full terms and conditions in the Rafflecopter.
The Prize: One lucky winner will receive a bag of Natural Tummydrops!
For those that don't win this giveaway, if you post a video to their Facebook page explaining why Tummydrops might be a help for them or a family member while linking Enteral Health in their post (http://www.facebook.com/enteralhealth), they will send a free sample!
Disclosure: I received one or more of the products mentioned above for free using Tomoson.com. Regardless, I only recommend products or services I use personally and believe will be good for my readers. I was not compensated for this post or giveaway. My opinions are my own and may be different from yours. Pea of Sweetness is not responsible for prize shipment.