Being a homeschool mom with special needs children I often try to weave therapy into our homeschool. I stay aware of their sensory needs and try to work on other areas like fine and gross motor skills and speech. I am definitely not a Speech-Language Pathologist, though, so I feel like although what I'm doing helps it's not complete. I was definitely intrigued by Color My Conversation from Northern Speech Services which was created by a Speech-Language Pathologist, Rosslyn Delmonico, MA, RSLP, CCC-SLP. Read on for my Northern Speech Services Review.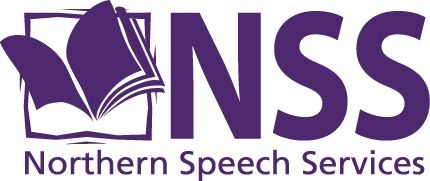 Color My Conversation specifically addresses developing social skills to have appropriate interactions with others. This includes things like: greetings, back and forth talk, asking effective questions, listening well, transitions in topics, reading social cues and more. It is ideal to use this program over a 14-16 week period though it notes it's adaptable. It's very interactive/multi-sensory.
Color My Conversation came neatly packaged and includes everything you need to start and complete the program. This includes:
12 Stepping Floor Graphics
50 Game Tokens
100 Picture/Emotion Cards
50 Dry Erasable Wall Display Cards
2 Dry Erase Pens
CMC Ball
Classroom Poster
Game Board
Cloth Ribbon
Instructional Manual & Music CD's
Although I had seen the kit online prior to receiving it, I was still quite surprised by how so much stuff was neatly packaged in the box.


Although both of my boys have speech challenges, my youngest son's challenge is primarily with dictation. My oldest son is on the Autism Spectrum and although he "graduated" speech therapy for delays and dictation, pragmatic speech has continued to be a challenge. Knowing Color My Conversation addresses this specifically I knew it would be perfect to start it with him.
Getting started was a bit of a challenge, though. Although the training videos are online the Manual (as well as printables) are on the CD. It is recommended to start with this Manual. Unfortunately, I no longer have a computer that has a disk drive, so I had to view this at a friend's house. Once I had it open as a PDF, though, I was able to save it and email it to myself so I would still have it readily accessible without having to borrow a friend's computer. I definitely do recommend starting with the Manual. It is very thorough!
Within the Manual it contains the various levels of Color My Conversation (Beginner through Expert) as well an Assessment Rubric and either a Student Questionnaire or Caregiver Interview. These documents are important for providing insights on how to best support your child, and they can be found in the Supplementary Section of the Manual. It's definitely the best place to start. After reading the Manual, completing the Rubric and watching the Training Video Tutorials we were ready to begin!
The levels of Color My Conversation are:
Beginner Level – Ages 5-12. These first three lessons are presented with a kinesthetic element and takes about 5 weeks to complete.
Intermediate Level – Ages 5-12. Here children will learn more conversational features and be introduced to table work in addition to "walking the path." It takes about 6-8 weeks to complete.
Advanced Level – Ages 8-12. The multi-activity Color My Conversation game is introduced where children will either actively play or observe and comment on those who are playing it. It takes about 3-5 weeks to complete.
Expert Level – Variable Ages. It's intended for all ages because its purpose is to identify the conversation skills each child is capable of using and transferring those skills from practice into natural settings.
Here is a great general overview from Northern Speech Services:
We began with the Beginner level, of course. We do 2 sessions per week for about 30-40 minutes each as well as regular practice throughout the week. What this looks like for each child can be completely different depending on the child's needs. Color My Conversation is very flexible and is meant to be used in the way that is best for each child. At first, I found it was a lot about getting to know the program and know what works best for B. This could even vary by day!
The Individual Lesson Training Videos are so helpful. With these videos I found this program to be easy to follow. I think they have helped B as well because nobody can explain it better than the creator! I think, in general, B is more open to instruction from others so this has been a valuable tool in this way as well! Then each level ends with a Wrap-Up.
Northern Speech Services Review

Overall, B has been doing well with this program. When I first introduced it he was hesitant. He has just a splash of the pre-teen attitude. Ha! I knew this would be so good for him, though, as his conversations are usually about the same topics and one-sided. He does not recognize social cues specifically that say "I'm bored" or "I'm not interested." He often doesn't try to engage the other person in conversation. Color My Conversation has been teaching him these skills in a way that he truly enjoys. He feels motivated to learn!
Although we just wrapped up the Beginner level, I already see a difference. He has really enjoyed doing the program, which makes a world of difference! We can't wait to move on to the next level next week!
Connect with Northern Speech Services
Website | Facebook (Company) | Facebook (Color My Conversation) | Twitter | Pinterest | YouTube | Instagram
Members of the Schoolhouse Review Crew also had the opportunity to share their Northern Speech Services review. See what they thought by clicking on the banner below!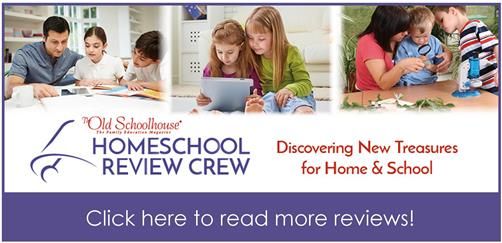 Need more homeschool recommendations? Check out more of my homeschool reviews.