We love educational apps. This is especially true when we're constantly out and about like we have been lately. I love that we can take learning on the go! Our daughter has been using Orphs of the Woodlands at Tangletree from Star Toaster.


Star Toaster offers interactive books with fun, educational games. Their online interactive book, Orphs of the Woodlands, is used and loved by many. They recently introduced the Orphs of the Woodlands at Tangletree, an app for iOS. It's recommended for ages 7+, though it is noted in the app information that it's made for ages 9-11. It really brings the Orphs of the Woodlands to life right there on an iPad, iPhone or iPod Touch running iOS 8.0 or later!
Orphs of the Woodlands at Tangletree offers a 122 page illustrative interactive chapter book. It has 75 lessons that contain a variety of subjects including: science, grammar, math, vocabulary and arts as well as thinking skills and life skills. It is all presented in such a fun, unique way!
Star Toaster Review: Orphs of the Woodlands at Tangletree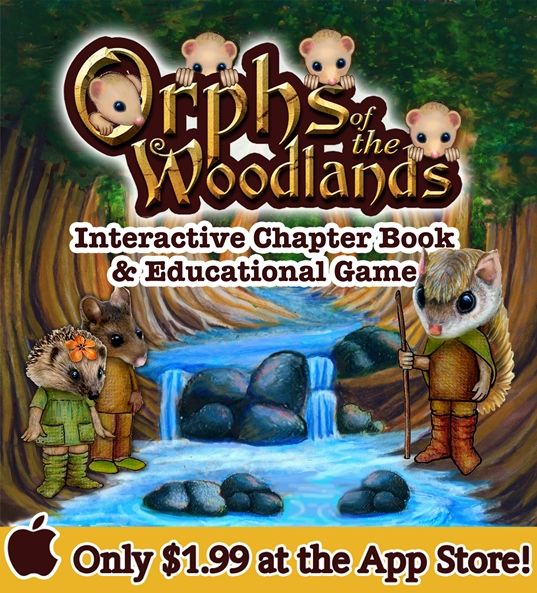 Aurora has really been having fun with Orphs of the Woodlands at Tangletree. Although she is reading a book and answering educational questions, it just feels like fun. It gives her tasks as she has to take care of the orphs (animal orphans) and complete jobs to get supplies for the orphs. I am really impressed by this layout. They include so much learning, and it's all done in a way that encourages her to keep going and learning new things so she can complete the jobs. As someone who loves animals it particularly resonates with her because she loves helping the animals.
Aurora is 8 and is reading at about the 2nd – 3rd grade level, but this educational app was challenging for her at first. What I discovered, though, is reading the story wasn't the challenge. She just wasn't sure how to take the next steps. For example, as she is reading there are links built in to the story. It's through these links that they are taken to a lesson, which they need to complete the jobs. The jobs contain questions that are based on the lessons.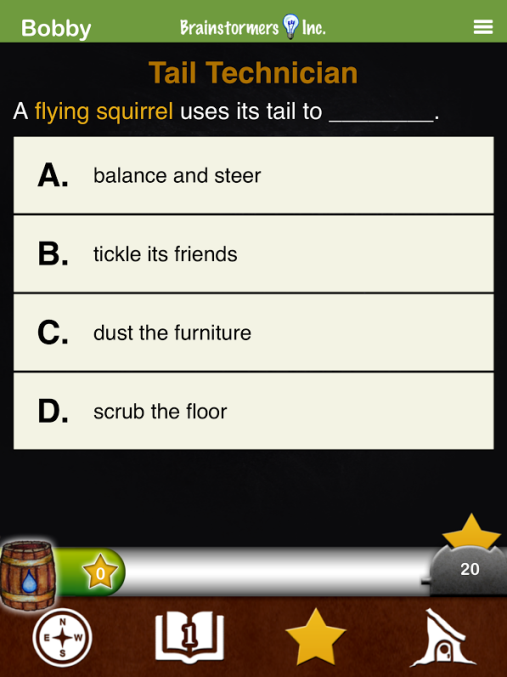 Together we worked through it to find what the best way is to approach it. Aurora does best when she reads the entire chapter first, and then she goes back and clicks on the links for the lessons. After she has completed the lessons she goes to the town to see jobs that are available to her. She then visits her goals to see if she has earned enough gold stars through the jobs to complete any goals.
Aurora has been using the Orphs of the Woodlands at Tangletree on my iPhone 6S with iOS 9.3.3. It has run smoothly without any issues.
Parent Features

There are special features available to me as a parent as well, which is very helpful. I can see her progress and work including how many lessons and job she's completed in the various subjects. Additionally, I can add other users. So, as our other two children are able to read at that level, I can add them as well. In the case of multiple children parents are able to view progress for each child.
Overall, we have really been enjoying Orphs of the Woodlands at Tangletree. It's a great app full of fun, educational experiences. It's presented in a way kids enjoy. Parents are able to keep track of progress, and multiple users can be added. Plus, there will be at least one more book added in the future! Kids get to learn while having fun and feel accomplished when they reach their goals and help the orphs!
Connect with Star Toaster
Website | Facebook | Twitter | Pinterest
Other members of the Schoolhouse Review Crew had the opportunity to share a Star Toaster Review as well for the Orphs of the Woodlands at Tangletree app. See how they've been using it with their families by clicking on the banner below.