I participated in a campaign on behalf of Mom Central Consulting for Polly Pocket. I received product samples to facilitate my review and a promotional item as a thank you for participating.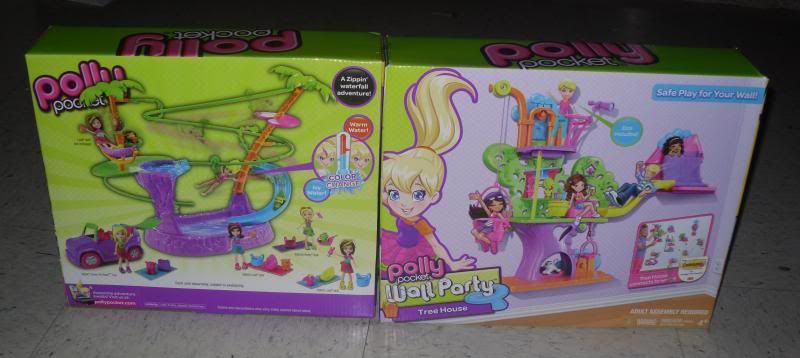 For our review we received the Polly Pocket Wall Party Tree House Playset and the Polly Pocket Zip 'N Splash Playset. Aurora was very excited to say the least. Not only are the play sets smaller so you can take them with you more easily, but they don't take up a lot of extra space in her room either! Plus, the Polly Pocket Wall Party Tree House Playset safely attaches to the wall, which leaves even more room space, and she's able to play with them without getting on the floor. It makes it easier for me to join in the fun as well! I don't get up from the floor as easily as I used to, so I particularly enjoy this feature!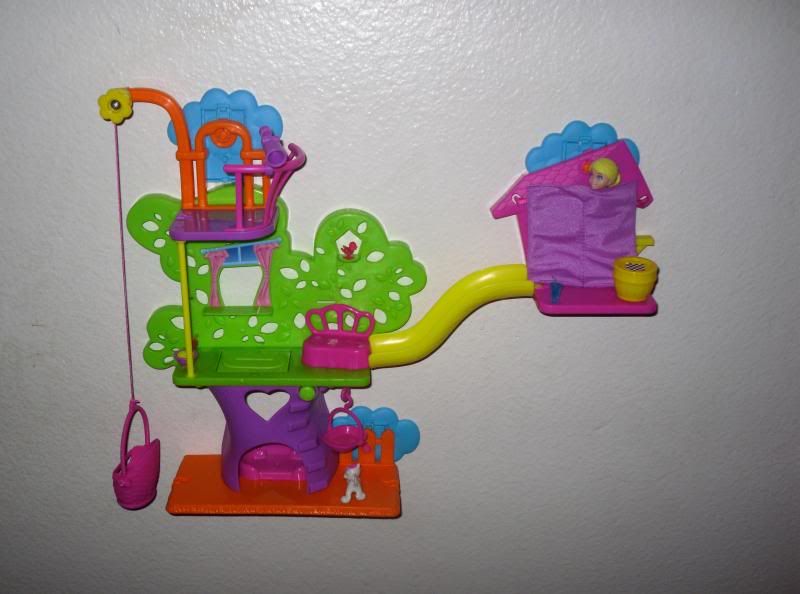 The Polly Pocket Wall Party Tree House Playset comes with Polly Pocket and a cat. Aurora loves cats, so she was really excited. There is a basket lift to help Polly and her friends come up to the tree house, a slide, a trap door for the cat (who Aurora has named "White Whiskers") to go to her bed, and more. Add a little girl's imagination, and you can imagine what a blast it can be! Plus, Polly and "White Whiskers" have suction cups so she (and our 3 year old son) have had a blast finding different ways to hang them upside down in the tree house in different play scenarios!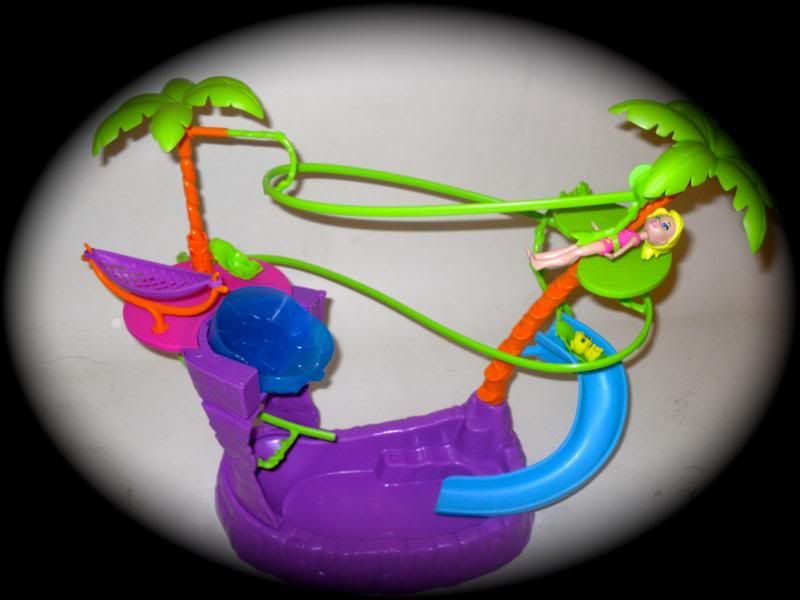 The Polly Pocket Zip 'N Splash Playset came with Polly Pocket, a dog, and a monkey (she hasn't named them yet). Just add water for a fun play experience! Polly goes down the zip line and triggers the monkey and dog along the way. They all end up in the pool at the bottom together while getting a waterfall from above! It is so much fun! I definitely recommend having towels or playing with this set in a "water friendly" room like the bathroom or kitchen. Then, have a blast!
Polly is such a great toy to inspire imaginative play! You can easily check out all the details and purchase these fun Polly Pocket sets below at an awesome discount through July 17th! There is also an amazing expanded wall set available for even more fun! Check it out!
Polly Pocket Zip 'N Splash Playset:

Previously: $17.99
Now: $15.99

Polly Pocket Wall Party Tree House Playset:

Previously: $19.99

Now: $17.99

Polly Pocket Wall Party Ultimate All-in-One Playset:

Previously $74.99
Now: $69.99