October is big "awareness month" for a lot of things here in the US – Breast Cancer Awareness Month, Down Syndrome Awareness Month, Liver Awareness Month, National Spina Bifida Awareness Month, Rett Syndrome Awareness Month, SIDS Awareness Month, National Domestic Violence Awareness Month (these were the handful I was able to pull up on a list, but there may be more and many you may not know about), but one that wasn't listed and many do not know about is Pregnancy and Infant Loss Awareness Month. This was officially declared in 1988 by President Ronald Reagan. He also made a beautiful statement to go along with his declaration, which can be found on Remembering Our Babies October 15th. October 9th – 15th, specifically, is Baby Loss Awareness Week.

I think many are aware of Pregnancy and Infant loss, but how aware? Do you know how common it is? Do you know what to say to someone who has experienced a loss? Do you know that they don't want to forget their angel baby (or babies) and pretend like nothing ever happened? Or that saying things like "it was just too soon" or "well, you should be happy you have other children (or another child)" (both are things I was told) REALLY hurts?
There are a lot of things I think people aren't aware of when it comes to pregnancy and infant loss. I think sharing your love with those that have lost a baby or babies by participating in the Wave of Light on October 15th is a great way to show your support. Maybe you don't understand the grief and pain (and if you haven't experienced it I pray you never will), then this is a great way to say "I may not understand your pain directly but I love you and want to help you remember your baby (or babies)." Here is great information about Pregnancy and Infant Loss Awareness in general on Facebook.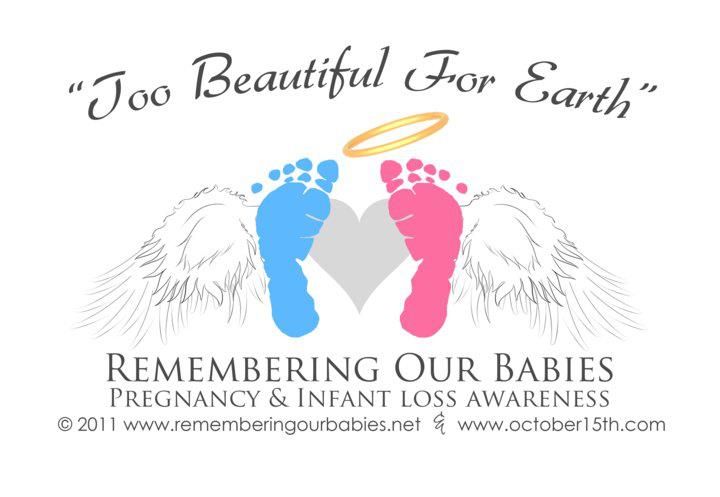 To participate in the Wave of Light, you light a candle (or candles if you want to honor the memory of more than one angel baby) at 7pm in whatever time zone you are in on October 15th and leave it lit for one hour. Then the next time zone will be lighting their candle(s). This will send a wave of light around the world in remembrance of all the angel babies. If you follow me on Twitter, I will be posting reminders at the beginning of each hour! For more information be sure to visit the websites I have listed above. I do hope you will join us in the Wave of Light and that you will take the time to learn more about Pregnancy and Infant Loss Awareness. Chances are if you haven't been affected you know someone who has, and they may be grieving in silence waiting for someone to acknowledge that their grief is real!

Yes, we have 2 angel babies, and this is a cause that is dear to my heart. We lost our first angel baby due to a "missed miscarriage" (he/she passed away in utero, which we discovered during an ultrasound that he/she no longer had a heartbeat after seeing a beautiful, strong baby with a normal heartbeat at a previous ultrasound) when our oldest son was 8 months old (we had conceived when he was 6 months old). We lost our 2nd angel baby in between our daughter and youngest son from a "typical" miscarriage at 6 weeks.