Each of our family members received a complementary CityPASS during the GoHouston! Travel Campaign hosted by New Creative Writing and Social Media Marketing, home to Money Saving Parent.com. All opinions are my own.
While on our 4th of July vacation we used our CityPASS to visit some of the best attractions in Houston. I was particularly looking forward to visiting Space Center Houston. I think it has been almost 20 years since I last visited. I was definitely curious to see how it has changed, and I knew it would be an amazing educational experience for the kids as well.


Immediately after walking in the doors we see a large Angry Birds Space Place. Talk about excitement! It was our first stop there. Our youngest was too young for the big Angry Birds Space Matrix and wasn't keen on the idea of going into the ball pit area for the under age 5 group while his siblings were climbing, crawling, and sliding, so my husband took him to do the Angry Birds Space Simulators where they broke the high scores while the other two enjoyed a couple of rounds in Angry Birds Space Place. Fun stuff!
Angry Birds Space Matrix was awesome and surprisingly big! It's 40 feet high! If you need to get your child before they come down there are stairs or an elevator to go up to find them. There were also cameras and TVs so I could see them at various sections. It was really neat and a great way to burn off some energy so they could focus on what we would be exploring next.
I was surprised to discover various animals. This is part of their "Chomp! The Science of Survival" Attraction. We got to view them and learn more about them. They even had intermittent in depth stage presentations. We even got to pet some snakes!
To go along with Chomp! they had a fun obstacle course to make it through the swamp. This was something our 3 year old could do as well! They had a blast! Not only was it fun, but it was also a great way to work on their core strength and gross motor skills. Our youngest is generally not the celebratory type, but when he finished he threw his little fists in the air and jumped up and down with pride. What a special moment!


Of course, we also got to view the Astronaut Gallery along with the different spacesuits as well as information about some of the astronauts that wore them. I find it fascinating to see the differences over the years!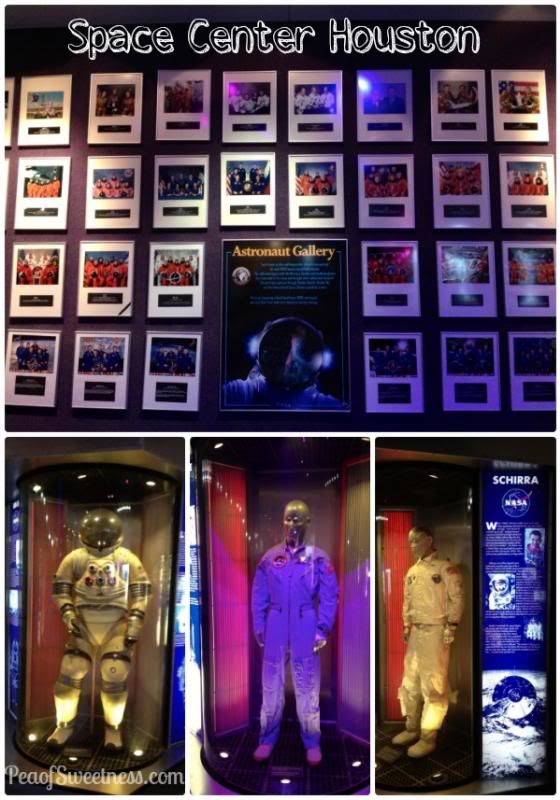 The great thing about Space Center Houston is knowing we can go back and still get something more out of it each time! I loved all the hands-on experiences as well as the casual experiences. If you can take a whole day for it, I would definitely suggest it! CityPASS does include a NASA Tram Tour in addition to admission, but due to the holiday it was very busy, so we were unable to experience the NASA Tram Tour. It is definitely on our list for the next time we visit!
Have you ever been to Space Center Houston? When did you go and what was most memorable?