This is a Sponsored post written by me on behalf of Kmart for SocialSpark. All opinions are 100% mine.
It's that time of year again. I'm already seeing holiday decorations at the stores! Maybe it's because I live in Texas and it doesn't feel much like Fall, but it's hard to believe the holidays are right around the corner! This year I have quite a few "bigger items" on our holiday gifts list! We really enjoy family activities, and I think it's about time we start taking family bike rides! The problem is we don't have bikes, and we can't exactly just go buy 4 bikes plus the toddler seat all at once! That's why I appreciate Layaway!
Here is the bike I know our oldest son will love!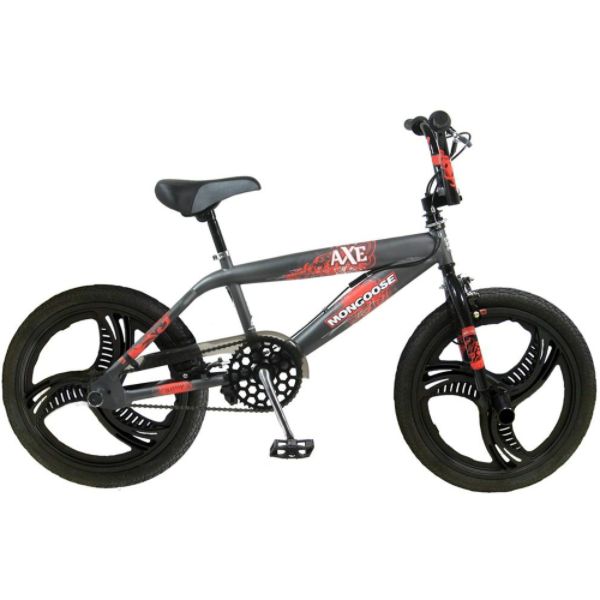 The great news is I found it at KMart, and they have free layaway right now! I remember even when I was a kid my parents used layaway at KMart! They have such a great layaway program! I also appreciate that their layaway program is year-round! Both of our boys' birthdays are the same week, and our daughter's birthday is right before Christmas, so when we are buying gifts we always have quite a few to buy! We don't buy them JUST when it times for the holidays, which is why I've found some layaway programs, like Walmart's, to be inopportune because it's only available for a short period of time! KMart's Layaway program is easy, available all the time, and I love that you can even manage it all online!
So I'm really excited to be able to take advantage of this special, and not only that but I also hope to win Kmart's Big Layaway Giveaway they have going on right now! There are going to be multiple chances to win, and to get the rest of our layaway purchase paid off all at once is awesome! What a great opportunity! Head over HERE for the full details! You definitely don't want to miss this!