Dress United launched recently, and I was excited to check it out! They make custom t-shirts, hoodies, and swearthshirts. Dress United offers amazing flexibility so you can make your shirts however you'd like! I decided to make a shirt for Pea of Sweetness. Can you believe I don't have one? I definitely needed to change that! So, I picked a nice, pink t-shirt. I then added my button logo to the front of the shirt. For the back I chose my website name and URL. I was surprised at how much freedom you have for creativity! I was able to move my logo around and put it anywhere I wanted! I wasn't restricted to a specific space! I love this because you can really customize it however you want – not customize it mostly how you want but with restrictions. Now, I'm sure if you chose placement that wasn't ideal they would let you know, but for the most part, you have free reign to create it exactly how you would like. I got a call because the original shirt I had chosen was out of stock, so I was asked if I wanted to choose a different selection. Talk about customer service! They could have made me just sit and wait! Once we confirmed my choice the turnaround time was very quick. I am also just up the road from their location in Austin, but I was still surprised how quickly it was sent out!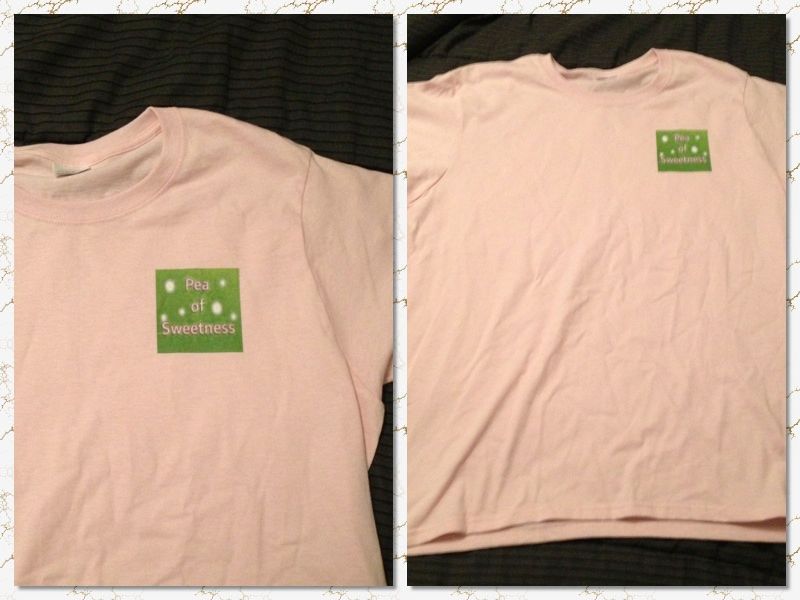 See how nicely the printing came out! I was really impressed! I knew my button logo might be tricky because it isn't the sharpest image and was worried it wouldn't look nice, but I am REALLY happy with the results! The printing on the back is also sharp, clear, and easy to read, which I love! Now I can share my website everywhere I go!
Dress United is offering a special discount code for my readers! Simply click on the discount link and use the code BLOG30OFF4U to receive 30% off and free shipping in the US! How will YOU customize your shirt?
For More:
Connect with Dress United on Facebook (and check out the awesome giveaways on their page!)
Follow Dress United on Twitter
Disclosure: I received the product mentioned above in exchange for an honest review. Regardless, I only recommend products I have used and feel would be beneficial to my readers. I am not required to write a positive review. My opinions are my own and may be different than yours.