This is a Sponsored post written by me on behalf of Miracle-Gro for SocialSpark. All opinions are 100% mine.
As you may have seen we started our gardening a little earlier this year to beat the Texas heat! We also decided to do things a little differently this year and start a little green house! It has been a fun project! We purchased a small green house, small pots, Miracle-Gro, and our seeds!
We started with all of our seeds in the small pots and will move them to the bigger planter when they are ready. We filled the small pots with Moisture Control Potting Mix and planted them in early April. We set up the green house and put the pots in the green house about two weeks ago. We already added the potting mix to our big planter as well to have it ready! Watering is a big problem we've had, so I love that the moisture control protects against under and over watering! We already have some basil sprouting nicely!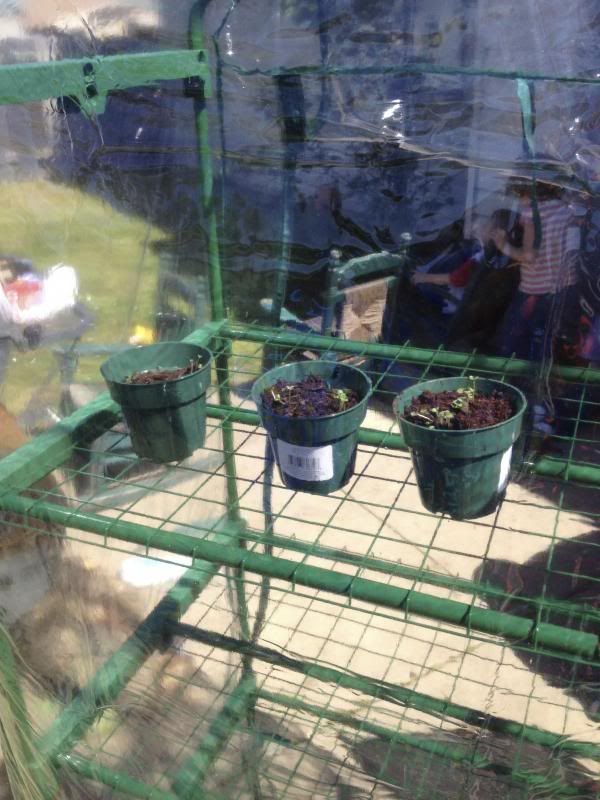 We tend to keep it simple when it comes to gardening, but we still have a lot of fun! I have seen some really fun garden projects that I hope to tackle in the future! I am in awe of all the wonderful ideas that have been shared! Miracle-Gro also has The Gro Project, which features some pretty amazing projects with step-by-step instructions as well as a grocery list so you know what you will need! Check out more about the Gro Project:
Connect with Miracle-Gro on Pinterest for more fun garden projects and connect with other gardeners and share gardening stories!
Whether you choose a simple project or something fun and elaborate it's time to get growing! Have fun!