I received a pair of the Bokos Women's Melon Sandals to review. I love a good pair of sandals, and when I read the description and history of Bokos I knew I had to try them!
Bokos was created by two brothers from Minneapolis, Minnesota. They spent time overseas and returned to the US with sandals similar to Bokos. They loved them and wore them everywhere. They were durable, easy to clean, and fun to wear. Others noticed and started asking about them and how they could get a pair as well. So, Bokos was born!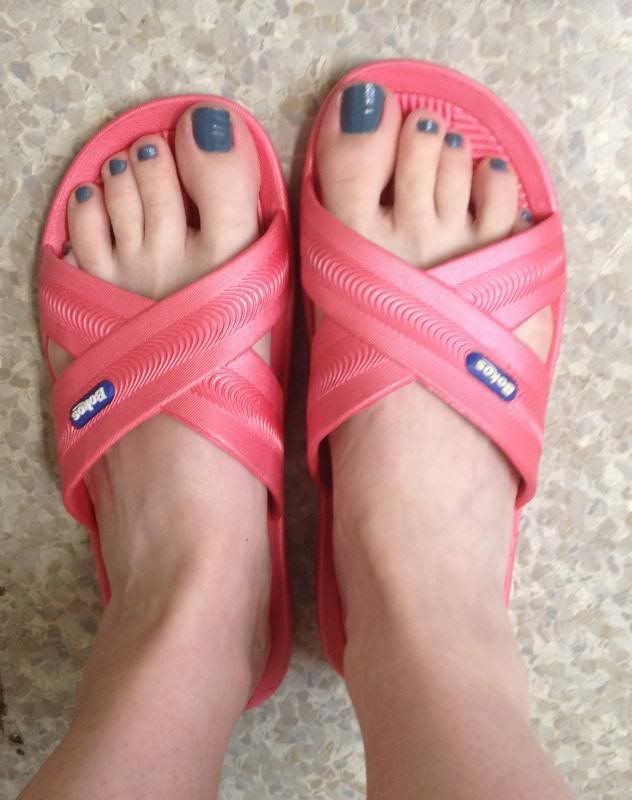 When I put the Bokos on the first time I loved the fit. They aren't too loose or too tight on top. They are flexible and comfortable. I am really surprised how comfortable the material is. When they said these are sandals you wear everywhere they were right! I have been wearing them everywhere: around the house, at the store, to the kids' therapy appointments, outside, etc.
I even put them to the test by wearing them for an entire day when we were out enjoying the attractions in Houston. I was on my feet most of the day and was pleasantly surprised! They didn't hurt any more than they would if I was wearing my most comfortable tennis shoes! This is a BIG deal because my feet hurt easily! I have never had this experience with sandals before! I was able to stay comfortable, cool, and stylish. Who wants to wear tennis shoes with a skirt? I often have to, though!
I also like that the material can get wet because that means I could also wear them when we go fishing, swimming, or to the beach as well! Plus, they are extremely easy to clean off! Comfortable and convenient!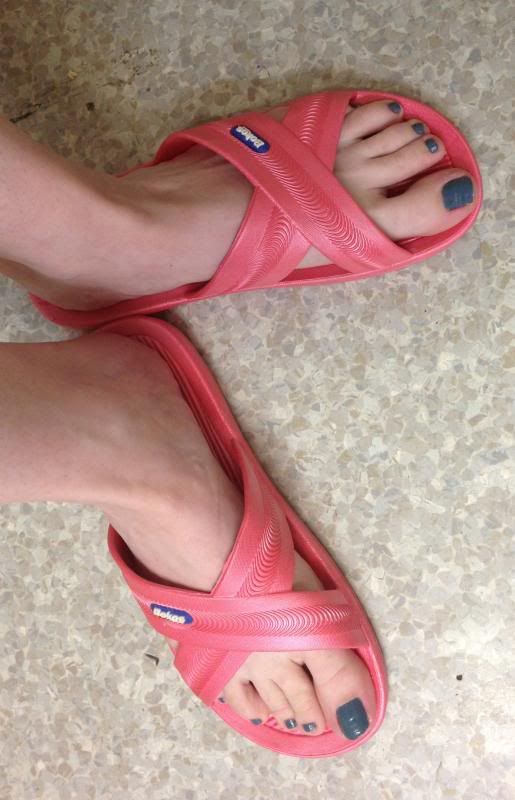 I feel like Bokos sandals are sandals I can rely on and are great for a busy, on-the-go woman like myself. You can wear them with so much. Plus they are comfortable, and easy to clean. They are exactly what I want in a sandal!
For More Information
Visit the Bokos Website
Connect with Bokos on Facebook
Disclosure: I received one or more of the products mentioned above for free using Tomoson.com. Regardless, I only recommend products or services I use personally and believe will be good for my readers. I am not required to write a positive review. For more information please refer to my Disclosure Policy.