Accountability is important – especially when you have children. Even when I have put child settings into place and have been very direct about what is OK to visit and not visit, I know nothing is foolproof. There are so many inappropriate things the kids can stumble upon! Recently we have been using the Family Plan from Accountable2You to help monitor multiple devices within our home.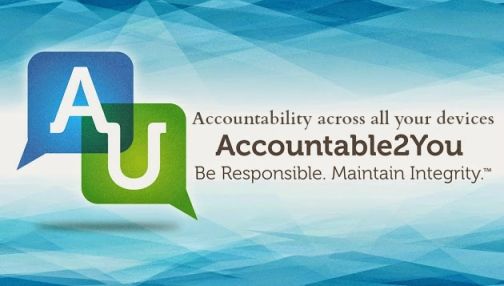 Accountable2You offers a variety of plans for Internet Accountability and Monitoring. Whether you need coverage on just a few devices or have a small business that needs accountability on multiple devices, Accountable2You has a plan to fit your needs. The plan we have been using, the Family Plan, includes coverage up to 20 devices. Other features of the Family Plan include:
Unlimited Accountability Partners
Ability to Create Child User Accounts
Set Time Limit Alerts Per Account
Real Time Reporting
Accountability Partners Per Device
Daily or Weekly Email Reports
Hourly Alert Reports
Instant Text Alerts
Manage Objectionable Word List
Accountable2You is not a software that filters or blocks content, so I definitely recommend that it is used with a software that does those things. What it is is a software for accountability. With alerts and real time reporting, though, It is really great for keeping each other accountable within your family and encourages building relationships with each other as well. Of course, accountability is really important for our spiritual health as well. That is something that is very important to me.
Accountable2You Review

Something I appreciate is not only does Accountable2You offer accountability for multiple devices, but the number of devices that are supported is quite extensive. We are able to use it on both computers (both are Windows 10), the iPads (iOS 8 or later), the Kindle Fire HD, and my iPhone. Pretty amazing, right? The only difference between running the software on the different devices is that on iOS devices it doesn't monitor the entire device. I found it was a little more complicated to get it up and running on our iOS devices, but it was definitely still doable.
For us, I found installing accountability software opened the door for discussions about not only what they shouldn't be accessing on the internet but also that they're using their time wisely. We use quite a few homeschool programs that are internet based, and those programs have offered the opportunity for independent time. Since we have been able to monitor their internet activity, I've been able to explain time management as well. It wasn't something I planned on, but it's definitely valuable as well!
I have to admit it's been an eye opener for me as well! I have a bad habit of clicking on those random "suggested" articles and can easily get caught up. I have been much more aware of how I am spending time on my devices. Now I actually think before I allow myself to get sucked in to random nonsense.
I found Accountable2You was fairly simple to set up overall. There are multiple steps involving setting up family members and installing the software on the devices. Each device has its own accountability partner. I am, of course, the accountability partner for my kids' devices. I feel like there are definitely more features that I hope to explore more soon, but I definitely find Accountable2You has been helpful for our family.
Connect with Accountable2You
Website | Facebook | YouTube
Members of the Homeschool Review have been using Accountable2You across their devices with their families as well. See what they thought by clicking on the banner below!