2013 is coming to a close in just a few hours, and I wanted to take a quick look back and share my top 13 posts from 2013. Composing this post was actually a little harder than I expected. For one, I didn't want to share giveaway posts. Let's face it, the cash giveaways were the top posts, but what good is a CLOSED cash giveaway? I want to share content! Some of my personal giveaway posts also have the review included, though, which actually takes a lot for me to compose, and I include a lot of my writing style and personality in my reviews, so I do consider them personal and definitely worthy of sharing.
Since I only recently realized there is a huge advantage to separating the giveaways from their reviews (OK, I thought about it for a while but only recently started doing it), I decided to leave them out of the "Top 13" post since the review may have been getting hits BECAUSE of the giveaway, you know? I will post a snippet of those top posts at the end, though, because I don't want you to miss them! Of course, my top views are always my home page and "About Me" page, but you can view those any time you'd like as well! 😉 So, my Top 13 of 2013 isn't based on just views alone, but carefully selected based on views, comments, interaction, etc. I hope you enjoy!
Let's start with #13 and work up to the top post of 2013!
#13 Homeschooling Sensory Seekers. Homeschooling Sensory Seekers was Day 2 of my 5 day (er, 3 day) series "Homeschooling with Special Needs." I share tips and tricks for homeschooling children with sensory seeking behaviors. You can also check out the link up to a variety of topics from the other Schoolhouse Review Crew members who participated in the 5 Days Blog Hop!


#12 Veggie Tales Summer Movie Party: MacLarry and the Stinky Cheese Battle. We love Veggie Tales, and although our summer movie party was "just us" this year due to unforeseen circumstances, we had a blast, and MacLarry and the Stinky Cheese Battle has become one of our Veggie Tales movie favorites!


#11 Apologia Zoology 2 Review. Apologia Exploring Creation with Zoology 2: Swimming Creatures of the Fifth Day was a wonderful addition to our homeschool, and our first homeschool review with the Schoolhouse Review Crew! It was an awesome experience in so many ways, and I still love sharing this curriculum recommendation with others!


#10 Splash Math 1st Grade App Review. Although we love the Splash Math 1st Grade App, and it has been a popular post, I'd like to introduce you to a more recent post about Splash Math because they now have a website and a app that corresponds with the website for ease of keeping track of your child's progress! If you like the individual apps, their website and new app may interest you as well! Check out that review and information here!


#9 Classical Conversations Prescripts Review. This was our first introduction to cursive writing, and I am SO grateful it was! Our kids have done so much better with cursive due to their fine motor challenges, and Prescripts has been wonderful for them! I love that it can be used for all three children, too!


#8 BioBubble Review. This is another of our favorite products from 2013, so I'm excited it made our top 13 posts! We love our BioBubble (and our sweet gerbils that call it their home). BioBubble is great for fish, small animals, and even plants! It makes a great addition to the homeschool environment or even a classroom!


#7 TouchMath 1st Grade Review. We love TouchMath, and we continued to use it until the end of our school year a couple of weeks ago! In fact, I still plan to use it here and there when we need to review 1st Grade Math as well and definitely plan to continue to use the visuals! I was really excited to share this program particularly with other parents who have children that are tactile learners, though I think it's a great math program all around!


#6 Affordable Women's Fashion – Wholesale It Online. Rarely do I ever review women's clothes – or buy clothes for myself for that matter. So, this review was a treat! I was also thrilled to discover a place to shop online that is fashionable and affordable, too!


#5 StacheTATS Make me Smile! They are so much fun! If you haven't discovered StacheTATS yet, you should definitely check them out! Our family had such a blast with this review, and I LOVE that they give back to children's hospitals and orphanages!


#4 Homeschooling Special Needs Children – It IS Possible! In this post I share our personal story of homeschooling special needs children as well as quotes from other parents and bloggers that homeschool special needs children. We want to offer encouragement to those that may be "on the fence" about homeschooling because they worry they may not be able to homeschool their special needs child or children. It's a special calling indeed, but please check out our stories! There is a linky with other bloggers' stories linked up as well for even more personal stories and encouragement!


#3 Faces of Sensory Processing Disorder. In this post I share more about Sensory Processing Disorder – including my discovery that I have SPD as well! SPD doesn't discriminate, and it's not something you "outgrow."
#2 DIY Mother's Day Gift – Sea Salt Scrub. Although this post was fashioned for a Mother's Day contest, this Do-it-yourself Sea Salt Scrub is good for ANY occasion. It's simple to make, too! All you need is some Extra Virgin Olive Oil, Sea Salt, and the essential oil of your choice!


and…. *drum roll*
#1 Pregnancy and Infant Loss Awareness Day. To be fair, this wasn't posted in 2013. It was posted on Pregnancy and Infant Loss Awareness Day in 2012, but I reintroduced it for Pregnancy and Infant Loss Awareness Day this year as well. It is my #1 post because it had the most views, re-pins, shares, interactions, etc. for 2013, which is why I felt I should definitely still include it on this list!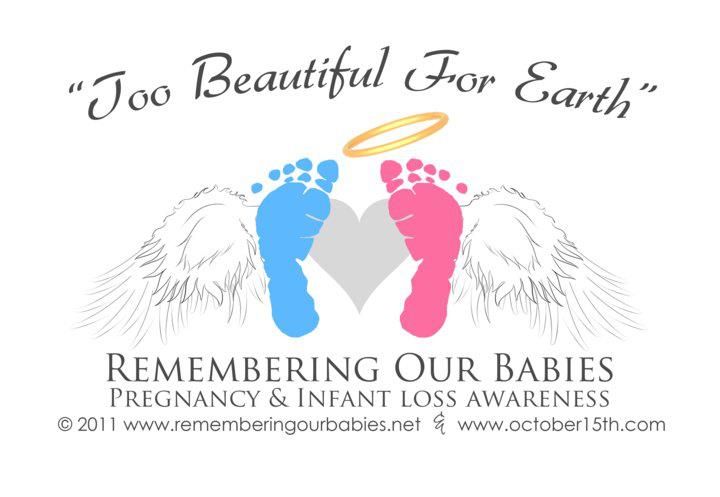 And because I don't want you to miss out on some of the other great products I reviewed this year, here are the top 13 product reviews that had giveaways within the post, which is why they aren't listed above. Again I'll count down from #13 to the #1 post!
#13 WORLDFOODS natural gluten-free sauces
#12 Seth Kornegay Luxury Perfume
#11 Two Lumps of Sugar Home Organization Products
#10 Lilla Rose Flexi Clip
#9 Fantastique Designs Blog Design
#8 Wondershare Ultimate Video Converter
#7 YumEarth Organic Pops
#6 Neater Feeder pet bowl
#5 This is Our Time movie
#4 On the Go Planner
#3 It Works! Ultimate Body Applicator (Body Wrap)
#2 Hapari Swimwear
#1 Buckpower Antler Velvet
I hope you enjoyed my 2013 countdown! If you're a blogger I'd love for you to share yours as well! I will be sharing a more detailed "look back on 2013" this week as well, so stay tuned!