Welcome to the IMUSA USA 4 cup Espresso maker 8pc. cup set and coffee giveaway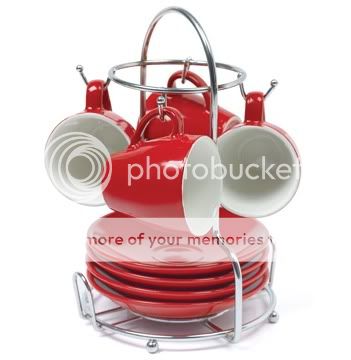 This giveaway is sponsored by IMUSA USA
About UMUSA USA
When you make Latin food at home, make it with IMUSA, Latin America's favorite line of kitchenware. Consider it your secret ingredient for cooking and serving authentic Latin favorites. With tamale steamers and tostoneras, comals, calderos, griddles and gadgets.
Our review
Follow the link if you want to read our full review of the 4 Cup Electric Espresso Maker
About the giveaway:
This giveaway 11/18/2012 11:59 pm 12/04/2012
you must be a US resident 18 years old or older to qualify for this giveaway.
Please read the conditions at the bottom of the Rafflecopter
About the prize:
One winner will receive a Bistro 4 Cup Electric Espresso Maker, 8pc. espresso cup set and coffee.
a Rafflecopter giveaway
 
Disclosure: The original review and giveaway can be found at giveawaygator.com We did not receive any monetary compensation for this giveaway. Our views are our own and my differ from yours. Pea of Sweetness is not responsible for shipping the prize.