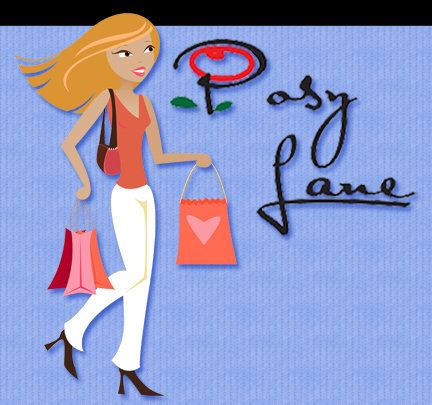 When I first saw pictures of my friend's daughter's backpack from Posy Lane I was in love! I was very excited when I got the opportunity to review one of their Stephen Joseph backpacks as well! Posy Lane offers a nice variety of products from their cute backpacks, kids nap mats, iPhone cases, bath towel wraps, laundry bags, children's plates, and more! They also offer cute personalized edibles and other great personalized products that would be great for around the home and to promote your blog or business as well! All of their items can be personalized, and I love the style of the products!
I think their description says it perfectly: We know how hard it can be when a birthday or event comes up and you're completely unsure of what to get someone. Luckily, we have a huge array of different personalized gift ideas that can either help you get the ball rolling, or trigger your impulse to buy one from us. With everything from personalized license plates to cutting boards, Posy Lane has you covered when it comes to a gift for that special someone or person you're not quite sure what to buy for them. And since each gift can be personalized, you can put your own touch on anything you decide to give to someone else.
For the smart-phone lover we have personalized iPhone cases. The cases are designed to fit all of the generations of the iPhone and are made from high-impact resistant plastic. That means if your friend or lover is clumsy, you no longer have to worry about their phone breaking when it slips from their hand and crashes into the floor. And if you're not an iPhone owner, there are also a few Blackberry cases available made from the same impact resistant plastic to help keep things protected. There are over 60 different designs to choose from, including things like floral patterns to sports themed designs, meaning you're guaranteed to find something that your recipient will love. The personalization on each phone is done in the center of the back of the case.
For my review I let our toddler choose a backpack. I've been needing something so his toys stop overtaking my bags! It also fits a few diapers and wipes nicely as well! He chose the Stephen Joseph backpack with boats. It is adorable! I love that it is quilted! When I received it I was very impressed by the quality! It was beautiful! The material was nice and durable, and the embroidery was amazing! I love embroidered items, and I was so impressed by the embroidery on this backpack! The color was vibrant, there were no loose strings, and there weren't gaps between the stitching! I was so impressed how nicely it just blended into the backpack as well!
Some of the features of the Stephen Joseph toddler backpack:
It has a zippered side pocket with a cute compass key chain (each has a key chain that complements the style of the backpack you choose).
the quilted lining is nice and the backpack is machine washable.
The draw string closure is solid. The string is very durable, and the piece doesn't slip back and forth.
The magnetic closure opens and closes well
The straps are adjustable by buttons.
There isn't anything about this backpack I didn't love!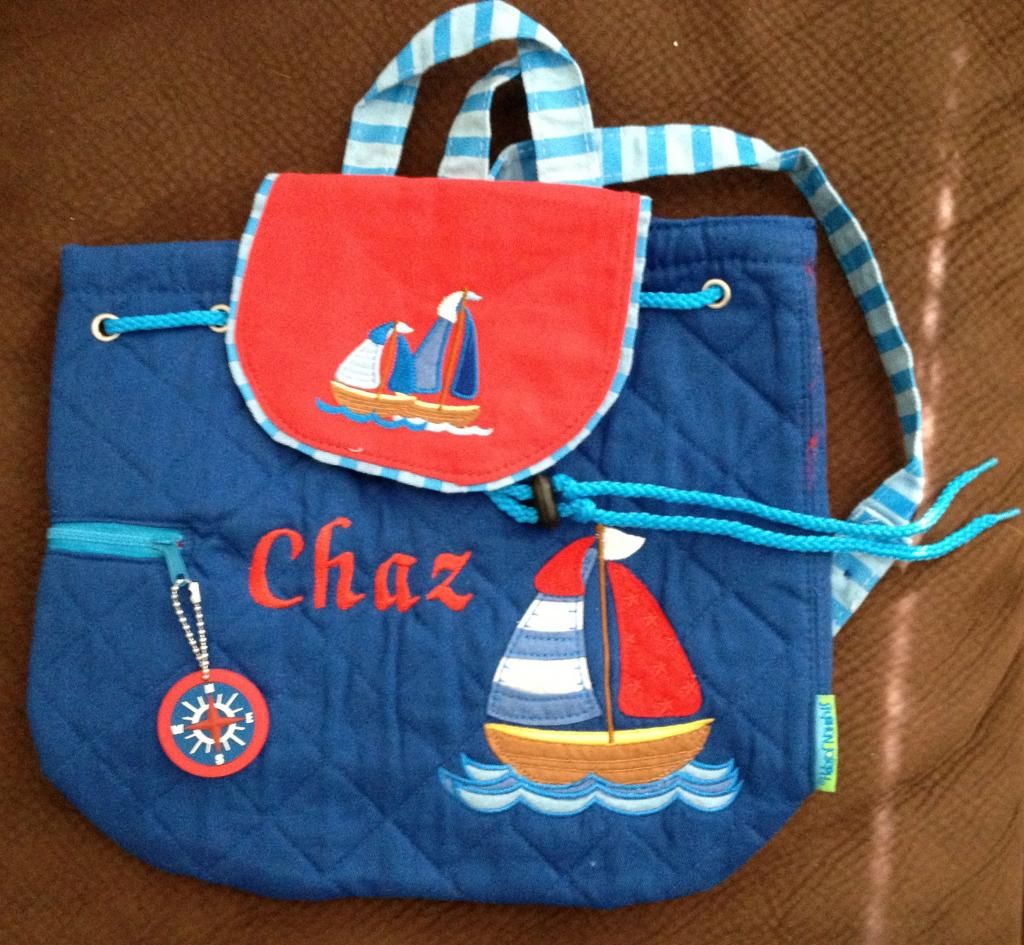 And our little guy was so excited to have a backpack of his own he has been proudly carrying it around with him EVERYWHERE! haha It's so cute! Unfortunately, I wasn't able to snap a picture of him wearing it because every time I tried he knew it was coming so he'd hide or turn the other way! It looks so cute when he has it on or is carrying it, though! Plus he loves the boats, and just keeps talking about the boats and telling everyone about the boats! It is such a great size for a toddler and really fits everything he needs for a trip out perfectly!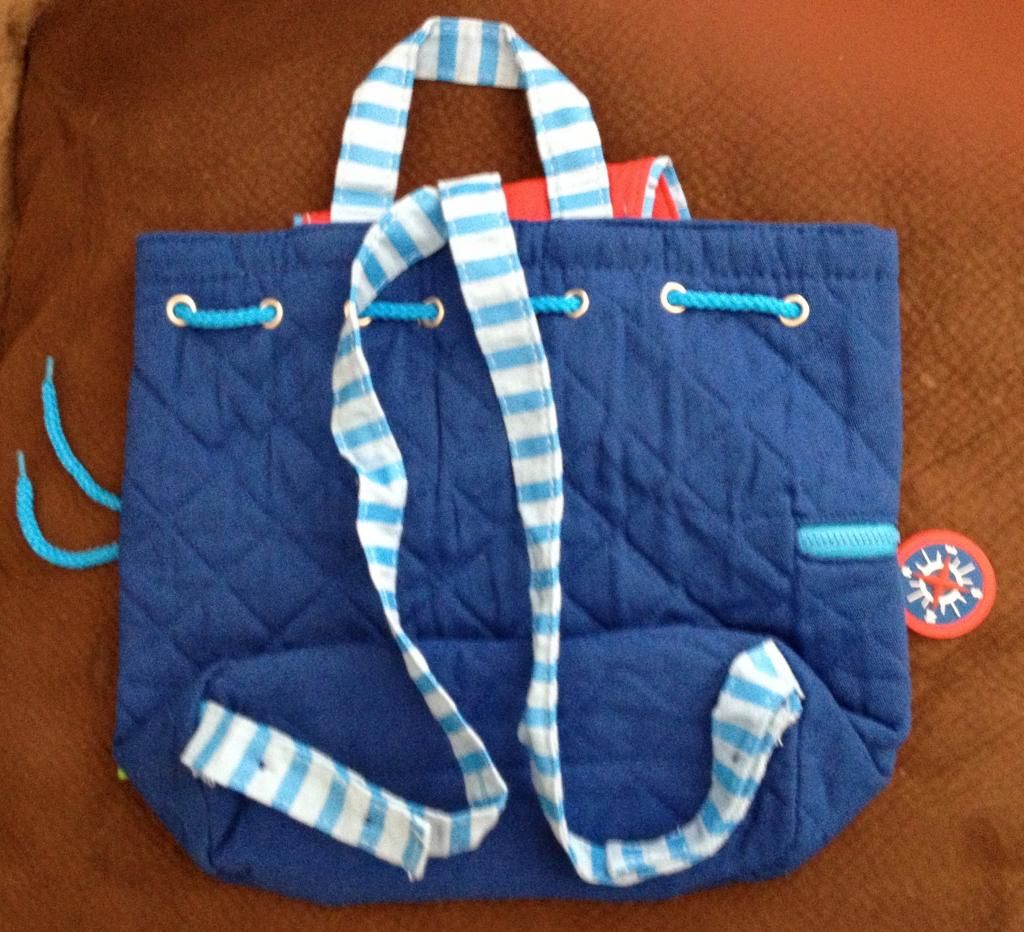 I am so excited to have been introduced to Posy Lane, and their products would be absolutely wonderful for Christmas gifts as well! They have such a wonderful variety of products! They truly have something for everyone!
For more information:
Visit the Posy Lane website
"Like" them on Facebook

Disclosure: I received one or more of the products mentioned above in exchange for my honest review. I received no additional compensation. Regardless, I only recommend products or services I use personally and believe will be good for my readers. My opinions are my own and may be different than yours. Please read my Disclosure Policy for more details.