I had the chance to review newest addition to the SUPERPRETZEL® family – SUPERPRETZEL Sweet Cinnamon. We are HUGE cinnamon fans in this house as well as soft pretzel fans. When I heard about the Sweet Cinnamon SUPERPRETZEL I knew it would be a big hit here!
Delicious when eaten plain, topped with cinnamon sugar, dunked in icing, dipped in chocolate sauce or sandwiched with ice cream, this sweet treat is line priced with Original SUPERPRETZEL Soft Pretzels  and can be found right next to them on shelf!
Cinnamon infused sweet dough with a cinnamon sugar packet included in the box
Perfect for breakfast, snack or dessert
Found in the frozen snacks section of your local retail store & NOW available at your local supercenter
Check out these fun recipe ideas!
We were eager to try the Sweet Cinnamon Pretzels right away! The pretzels come in a box of 6 and must be kept frozen. You have the option to either microwave them or bake them. If you're really crunched for time you can have the pretzels ready in 30 seconds in the microwave! If you heat them in the oven, though, it still is only a short time – 5-6 minutes! We opted to heat them in the oven because we all like our pretzels a little crunchy on the outside. It was so easy to just put them all on the baking tray and in 5 minutes they were ready! Even before we added the cinnamon sugar they smelled SO good!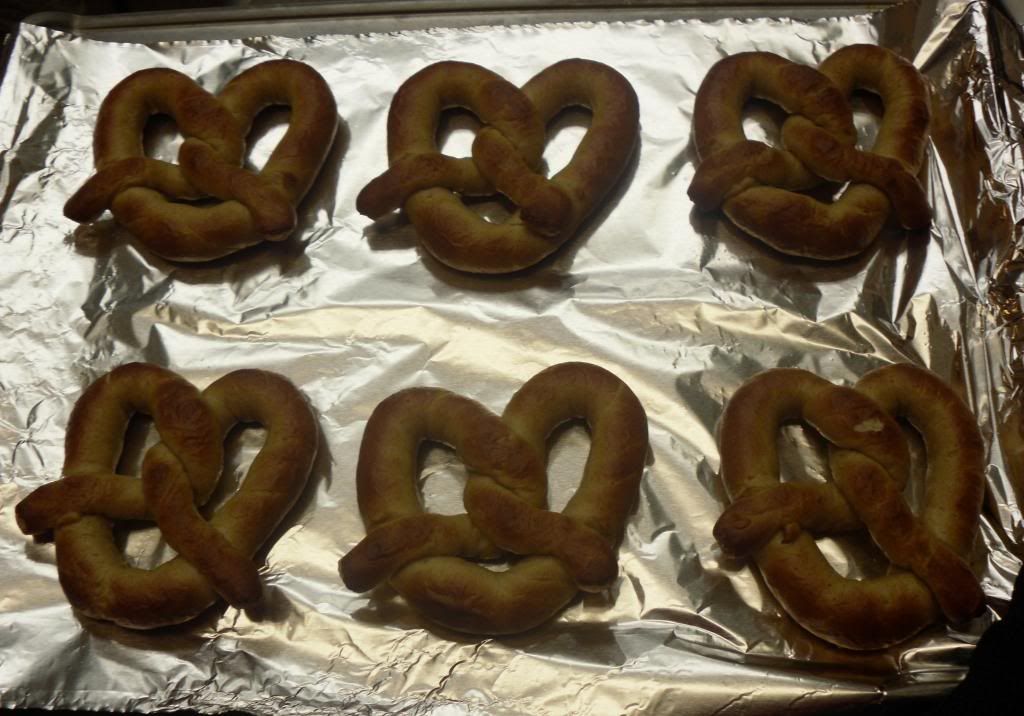 There is a generous amount of cinnamon sugar included with the SUPERPRETZEL Sweet Cinnamon. It's recommended to use about 1/2 tsp per pretzel if you're baking them individually. Since we baked a whole box at once, though, we just dumped it all on! I loved the sweet cinnamon smell. The pretzel were ready to eat only a few minutes later! I was concerned they would still be too hot, but that wasn't the case! I always love when we can enjoy our treats sooner because the kids, of course, don't like to wait! The cinnamon sugar, though, almost melted into the pretzels!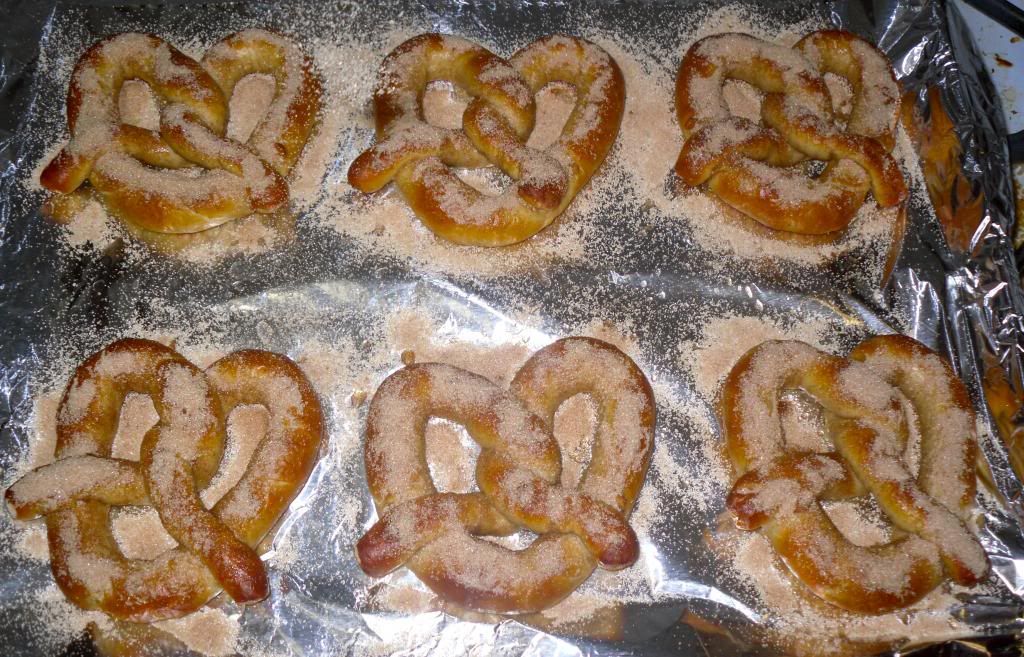 The SUPERPRETZEL Sweet Cinnamon pretzels definitely were a big hit here! The kids have been asking for more! Another thing I really enjoy about these pretzels is you can choose how much cinnamon sugar to put on them, so if you only want a little, you only have to use a little. Or if you don't want any you can still have a nice soft pretzel to enjoy! The SUPERPRETZEL Sweet Cinnamon pretzels can be found in the frozen section of your local stores.
For more Information and to connect:
Visit the SUPERPRETZEL website and the SUPERPRETZEL Sweet Cinnamon Pretzel Website
Disclosure: I received one or more of the products mentioned above in exchange for my honest review. I received no additional compensation. Regardless, I only recommend products or services I use personally and believe will be good for my readers. My opinions are my own and may be different than yours. For more information please refer to my Disclosure Policy.