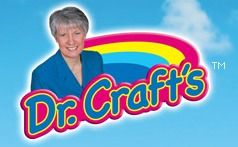 Dr. Craft's Active Play Books put together Active Play! Fun Physical Activities for Young Children to help raise awareness of childhood obesity and gets kids moving! Toddlers and preschoolers need a lot of activity, but there is a growing problem now that they aren't getting enough of it! As a homeschooling mom I can relate to this as our almost 3 year old is often antsy and bored while I'm working on school with his older siblings. He has projects he can do, but with his short attention span and his special needs he really needs that physical movement! I was very excited to use Active Play! Fun Physical Activities for Young Children because I knew this would be right up Chaz's alley! Little did I know, it would also create a fun physical education time for our older two kids as well!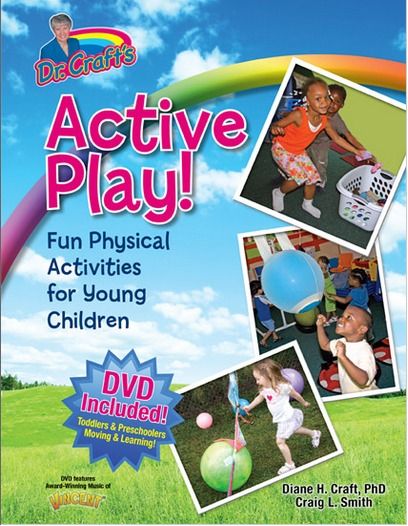 Active Play! Fun Physical Activities for Young Children isn't just a book of activities. It's an educational experience as well – not just for the kids, but for adults as well. Dr. Craft definitely has a passion for raising awareness of childhood obesity, which is becoming an ever growing problem. Young children are often playing on some type of technological advice rather than playing and moving. This is something concerning to me as well, so I can really appreciate her passion for raising awareness and educating others about the importance of physical activities in young children. She addresses a chapter to the important of physical activities, the childhood obesity problem, and the difference between "structured" and "unstructured" physical activity. It is very thorough and very informative! There is also a chapter that addresses how children learn through physical activity. I think this is a key many people miss, and I was very glad to see how well she covered this topic! She addresses topics from learning fundamental moving skills, developing physical fitness, learning cognitive concepts, and even talking about healthy foods!
Active Play! Fun Physical Activities for Young Children, it seems, is written more towards a group setting, which ended up working well for us because all 3 of our kids ended up participating. Some of the materials needed, though, weren't just items we had around the house, though most were. Some I had to improvise and others I purchased. Since we're just one family, though, something like having multiple hula hoops wasn't feasible, so we would take turns instead with the one I purchased. There is a whole chapter dedicated to leading physical activities as well as a DVD to accompany it! I found the activities pretty easy to understand, but I enjoyed seeing them on the DVD as well! The chapter starts with Questions and Answers to give you a good introduction to what to expect. One thing I found very interesting was "eliminating elimination games" and how you can take the well-known "musical chairs" and change it into a cooperation game instead of an elimination game! I LOVED this idea! Having 3 kids with social/emotional special needs elimination games (or any games where someone wins or loses for that matter) can be VERY emotional for all of them, so I REALLY like this concept! I also appreciated that each activity has variations ranging from "easier" to "harder" and even offers a variety option. This was good for us because our older two (ages almost 7 and 5) liked to join in, too, so they could do the harder version, and our toddler could do the easier version. Depending on the motor skills involved (all three of our children have various motor skill delays) sometimes Brayden and Aurora needed to do the easier version as well – or Chaz could do the harder version. I love that we had the option of both readily available. This chapter also prepares you for what materials you will need and how to prepare for the activities.
Once we were prepared we were ready to do the activities! There are 52 activities in Active Play! Fun Physical Activities for Young Children. In Chapter 8 there is a 20 Week Physical Activity Curriculm, which is what we used during our review. When we had extra time we would also try other activities we hadn't gotten to yet to try them out! I was afraid I wouldn't get any pictures because all of the activities are definitely hands-on for us as well! It is a lot of fun! With the 20 Week Curriculum we did one activity each week day. Fridays are "pick a favorite" day, and the other days suggest a specific activity. I am the kind of person that really enjoys when things are planned out, so I was really glad she included this! Impromptu, though, I planned a "field day" where we did a few of the activities while my husband was home so we could share some pictures!
Chaz still found ways to improvise – like using the big yellow ball instead of socks for the "Sock'N Smiley" activity, but I encouraged their creativity and improvisation! Overall, we really enjoy the activities, and this has been a great way to implement structured activity that has beneficial for all of our kids. The activities vary from throwing, kicking, jumping, and more and include both indoor and outdoor activities. Although Active Play! Fun Physical Activities for Young Children is designed for toddlers and preschoolers there are definitely ways to include younger and older children as well. In fact, there is a chapter for physical activities for infants and toddlers as well as a chapter for school-aged children, so if you have just one preschool aged child like we do but are concerned about getting your other children involved, I would still recommend it. It has been fun for all of us!
View a sample of Active Play! Fun Physical Activities for Young Children to see more. Active Play! Fun Physical Activities for Young Children can be purchased for $39 plus tax and shipping which includes the book and DVD. To read more reviews from the Crew click on the banner below!