I had the opportunity to review French Essentials. For my review I received one year of the Full Access Online Program. I had used some of French Essentials lessons in the past, and I was eager to get into it more. The Full Access includes 10 modules and is equivalent to two years of classes.

It is recommended for Third Grade and above. I was aware of this and prepared to modify it to use it with our older children (ages 5 and 7) who are finishing up their First Grade year in the next couple of weeks as I had with the lessons we used in the past, which meant more verbal work rather than written work for the written exercises and I would fill out the answers for the tests online after asking them the question.
It may seem like a lot of work, but I studied French for a many years, and I've been working on speaking it around them and teaching them since they were younger even, and it was worth the extra effort on my part. It definitely would be best suited for children that can read and write well, though.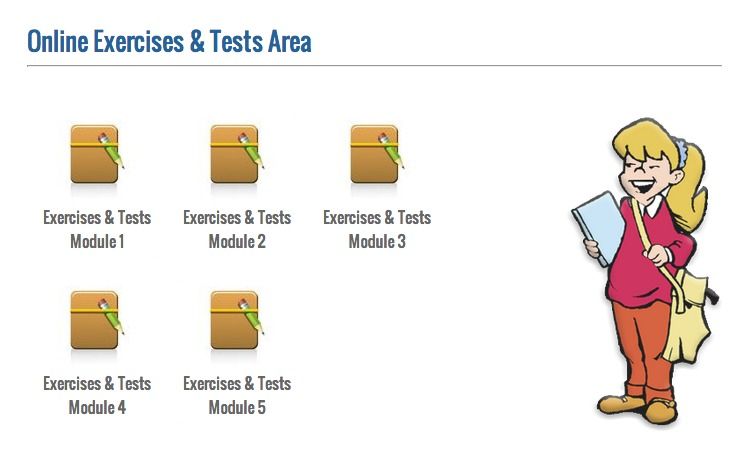 Everything can be accessed online. Each module has a checklist sheet you can download and check off the lessons you have completed as you go. This helps to keep track of what you have done so far and where you left off! Users can download all the modules at one time or as you go! I created a folder on my desktop and then added each module folder to the main folder to have them all in one place.
All of the modules can be accessed in the Download Area. Once they are downloaded, you will always have those modules, which is nice, though you would not have the online exercises and tests if your access expires.
Each lesson includes a downloadable PDF that is interactive. It has sound so you can hear the pronunciations. I, personally, preferred to print off the lessons and sit down with the kids at the table, but I find this feature to be extremely valuable particularly for parents that may not know French themselves!
Each lesson also has printable worksheets, but as I mentioned, we don't often do them since our children aren't yet reading proficiently. We instead do the exercises verbally. I ask them the questions on the worksheets and have them tell me the answers versus having them read the questions and write the answers. We didn't completely skip all the worksheets, though. For example, at the beginning in Lesson 2 it discusses the various accents and has a worksheet to write them. Since that is copy work it is definitely something they could do!


By Lesson 4 in the First Module they introduce online exercises as well as the Tests. From that point there is the physical worksheet, the online exercises, and a test. There are online flash cards that read the phrases and translate them in English when you flip the card. It also explains the difference between addressing a friend (informal) versus addressing someone formally. This is a lesson in itself!
The test is a combination of multiple choice and fill in the blank. I like that it combines the two because it offers a varying level of challenge. If you need to type a word that requires an accent but aren't sure how to do so (I still don't know how to type all of them on my MAC), it offers a little button below the text line so you can click on it to insert it into your answer.
All of the online exercises and tests can be accessed in the Online Exercises & Tests Area.
Beyond the lessons of learning basic French such as: the alphabet, greetings, numbers, simple phrases, titles, feelings, and so much more, there is also a section online for culture, which is available to compliment the First Module. It includes images, facts, and notes that compliment some of the lessons.
We have been using French Essentials about 4 days per week and complete one lesson each day. Some of the lessons are shorter but because our children are younger I find just one lesson each day is definitely sufficient. The lessons only take around 20-30 minutes, though, even though I am doing everything verbally. I do teach both children at the same time. Our preschooler even jumps in sometimes!
I think French Essentials is a very thorough and detailed French program. I think it makes it easy for parents that may not know French themselves to teach their children French. It covers everything from the basics and builds up, and the fact that it includes culture as well is definitely a benefit. I do think the first lessons may be "too easy" for older children, but if that is the case lessons can be doubled up to progress more quickly. If a child already has some French knowledge they also offer placement tests so you know where to begin!
French Essentials can be purchased for $69.95 per Module or $149.95 for Full Access for All Modules as well as the online features for one year.
The Schoolhouse Review Crew has been using French Essentials with children of various ages, so head over to check out their reviews by clicking on the button below!