Disclosure: This post contains affiliate links. Please refer to my Disclosure Policy for more information.
Memorization? Mastery Learning? Although we have done some memorization, these are concepts that were new to me, and I was definitely interested in incorporating it into our homeschool. Linguistic Development through Poetry Memorization from Institute for Excellence in Writing knows the importance of and encourages memorization as it is a powerful learning tool. Poetry is used because it uses vocabulary and sentence structures that help establish a linguistic foundation.
Mastery Learning is based on this repetition, review, and gradual expansion of repertoire. With Mastery Leanring memorization becomes easier and retention is permanent. I'm sure you, like me, have quite a few things we've remembered through the years as well as many thing we didn't! The Mastery Learning Approach helps to avoid this!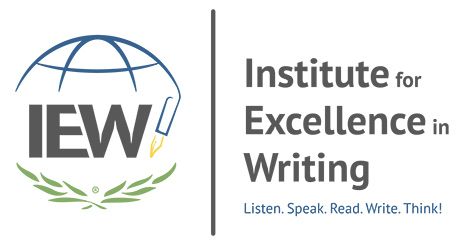 Linguistic Development through Poetry Memorization – What's Included
Linguistic Development through Poetry Memorization includes a Teacher's Manual, which is a spiral bound manual. It includes 96 poems and speeches as well as instructions, poet biographies, memory charts, and certificates. Also included are audio CDs (one for each level) with the poems and speeches. The CDs are packaged in a beautiful case, and the book and CDs were packaged in a nice box.
There are also downloadable resources included like the MP3 downloads of the CDs, additional audio files, and the Student e-book. These are easily accessed through your IEW account. The audio files include:
Nurturing Competent Communicators
Mastery Learning, Ability Development, and Individualized Education
Ten Thousand Times and Then Begins Understanding
On Listening
On Speaking
On Reading
On Writing
Additionally, there is an option to purchase a spiral-bound copy of the Student e-book as well. For our review, we received this spiral-bound copy. IEW is very generous in that they allow additional copies to be made within your family whether it's from the physical copy or printing additional copies of the downloaded Student e-Book.
We also received a bonus DVD of "Nurturing Component Communicators," which is a conference talk by Andrew Pudewa, which I find is helpful to watch before getting started.


We have been using this program with all three of our children. My intentions were to just use it with our older two children (ages 8 and 10), but after the second or third day of using it, our 6 year old also wanted a turn to say the poems! So, of course, we were going to include him!
There are 5 levels starting from short and simple poems all the way to longer speeches. Because our kids are young, we started at the very beginning. It is recommended to start at the beginning regardless, though older students may breeze quickly through the first couple of lessons.
What I find very interesting is that concepts I didn't understand before were really coming to light. For example, I was concerned that the more poems we learned the harder it would become especially given our children's special needs and challenges with memorization. It really has been exactly what they noted – the more they learn the easier it has been to learn!

How We're Using Linguistic Development through Poetry Memorization
For our "lessons" we first go over the poems all together with the audio CDs. Because they eventually were moving forward at different rates, we would start together and then they would be dismissed after their current poem. Afterwards, I break the kids up to recite their poems to me. This way I know they are reciting them on their own and not just because they heard one of their siblings say it. With all three kids our "lessons" are still pretty short – around 10 – 15 minutes. Plus, I know I can ask them to recite them any time – no matter where we are, and they get extra practice!
I have seen quite a few benefits since starting Linguistic Development Through Poetry Memorization. In addition to improving their memorization skills, they are pronouncing words more clearly and with more emotion as well. Using emotion rather than a monotone voice is a challenge for our oldest who is on the Autism Spectrum, so this has been a nice surprise. Even if I were to say them in a certain way, I really think it was the audio CDs that are making the biggest difference.
For multiple children, I definitely recommend they each have their own Student book (or print out). This way you can keep track of their progress on the given charts. Plus, if they want to "study" the poems on their own, they will be able to do so.
Overall, this has definitely been a great addition to our homeschool. It easily fits in to our day because it is so flexible, and it has been a great supplement to our language arts curriculum. Plus, it has made memorization in other areas (like science and Bible) easier as well!
Get Connected with Institute for Excellence in Writing
Website | Facebook | Twitter | Pinterest | YouTube
Many members of the Schoolhouse Review Crew had the chance to review Linguistic Development Through Poetry Memorization. See what they thought by clicking on the banner below!