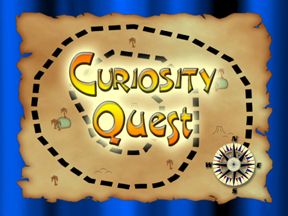 We had the chance to review both the DVD Combo Pack – Produce and DVD Combo Pack – Swimmers of the Sea from Curiosity Quest. They are fun, educational DVDs geared for ages 7-14, though all three of our kids were interested in and watched them. They are ages almost 8, 6, and almost 4.
Curiosity Quest is driven by the viewers. Much of what they explore and share is based on requests they receive. The host, Joel Greene, ventures out on these quests to dig deeper into the subject at hand. He does more than just go and ask questions – he gets hands-on and really explores each subject thoroughly. It's not only educational, but fun and entertaining as well. As I mentioned, all three of our kids really got into them and enjoyed them!


DVD Combo Pack – Produce includes these episodes: Mushrooms, Orange Packing and Cranberries. Each episode is about 30 minutes and not only shares Joel's adventures, but also asks questions to keep kids engaged and get them involved as well. In this DVD Combo we learn how mushrooms and oranges are grown, packed and shipped. We also learn how cranberries are harvested. Our kids were really fascinated to see these processes because it's so different than just our little garden outside. It really helped them to understand how some of our favorite foods make it to the grocery stores.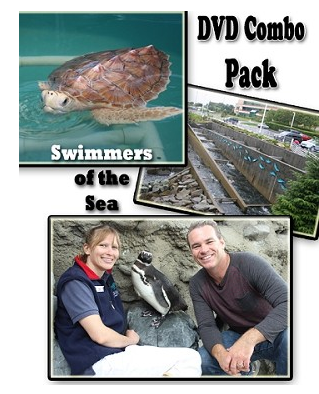 DVD Combo Pack – Swimmers of the Sea is definitely the kids' favorite, which is no surprise since they always love learning about animals! Each episode in this DVD Combo Pack is also about 30 minutes. This DVD Combo Pack includes these episodes: Turtle Rescue, Penguins, and Salmon Hatchery. We learn a lot about Sea Turtles and the dangers they are presented with, how penguins eat (which was particularly enjoyable for our 3 year old for some reason) and live, and all kinds of facts about salmon.
For the DVD Combo Pack – Produce, we watched each 30 minute episode individually. I encouraged the kids to answer the questions, which means they would have to pay attention, too! When we got to the DVD Combo Pack – Swimmers of the Sea, though, they actually asked to watch the other episodes, too! We watched the first two episodes in one sitting, but I thought three would be a little too much, so we saved it for the next day.
They really watched and listened carefully so they would be able to answer the questions, and they also laughed and enjoyed it as well! I think Curiosity Quest is a great educational experience that kids really enjoy as well. In fact, ours have asked when we can get new DVDs!
DVD Combo Pack – Produce and DVD Combo Pack – Swimmers of the Sea can both be purchased for $24.95 each. I discovered Curiosity Quest also offers a Homeschool Annual Membership which includes two DVDs a month and a Homeschool appropriate curriculum for $264 per year or $24.99 per month.
Many other Schoolhouse Review Crew Members had the chance to review the Curiosity Quest DVDs with their families! Check out what they thought by clicking on the banner below!