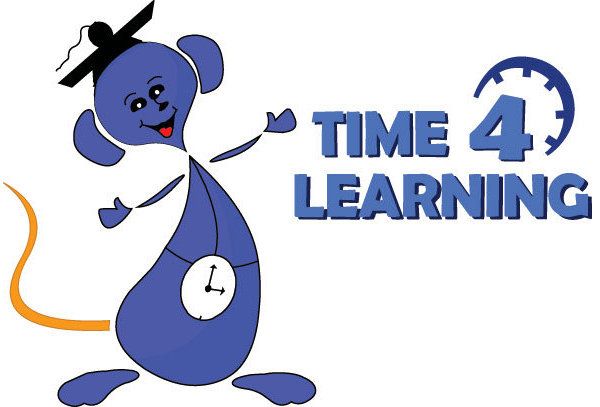 We received a 6 month subscription to review Time4Learning with our preschooler. Time4Learning is an online learning program for PreK – 12th Grade. It can be used as a supplement to their learning or a curriculum for core subjects. Time4Learning provides an easy log-in screen for the children (though obviously since our preschooler is only 3 I had to log him in), and a report system for parents to track their progress.
We reviewed PreK 1 with our 3 year old, but we also had access to PreK 2. I was glad for this fact because he breezed through a lot of the PreK 1 work and needed more challenge on some days. On days where he was a little more sensitive to mistakes we would stick to the PreK 1 work. So I was very grateful we had access to both because it gave us options! We mostly stayed in the PreK 1, though. PreK 1 starts with the basics, and PreK 2 expands on them.
In PreK 1 he was learning a variety of subjects: colors, rhymes, vehicles, numbers, the alphabet, playground equipment, the zoo, school supplies, and more! Learning was implemented through fun activities like matching games, stories, recalling story information, videos, picking "which one," patterns, and more! There wasn't an activity that he didn't like! Every time he completed a section he also had the chance to leave feedback on whether or not he liked the activities. He always chose "a lot of fun."
Time4Learning offers a unique learning experience because the activities really feel like they are games, but I was impressed with how much information is learned! I also like that at the PreK level if he did get a question wrong it would say something like "oops! Try again!" and still reward them for picking the correct answer. It's so important to encourage them at such a young age rather than make them feel like they can't do it. I could tell Chaz felt really encouraged and confident when he was doing his lessons.


In the PreK level there is no set lesson plan, though it is recommended to use the lessons in the sequence it is laid out. Chaz had a different idea, though, and since he was doing so well with the lessons I would allow him to choose which lesson to do. He would do 3-4 lessons per week. The reports section would show me how many times he did each activity, but I would usually be sitting with him for the lessons in case he needed help clicking because he is still learning how to use the mouse proficiently. It is still nice to have a record of the activities he has completed in a form I can print out if needed for reference!
Another feature Time4Learning offers is the "Playground." It's another way to reward children for a job well done. They can go in the playground and play games. They have games from PBS, which just happens to have Chaz's favorite game! You can set the time for how long they are allowed to play in the playground before they either get back to work or are done for the day. I think this is a really great reward feature! He is still a little too young I think to understand the purpose of it because it is ALL fun to him, but I can see how it would be beneficial for older children that can distinctly tell the difference between the learning part and just the games!
We really enjoy Time4Learning, and it has been a great way to get our little guy motivated to learn! I didn't realize he knows so much because he's usually too stubborn to answer questions or do work! I'm so happy Time4Learning has gotten him to open up! Time4Learning can be purchased for $19.95/month per student for PreK-8th Grade with additional students at $14.95/month.
Because we reviewed the PreK program there aren't as many features as the other levels. I hear the other levels are much more in depth, and you will be able to read other reviews from the other Schoolhouse Review Crew Members up through 8th Grade! Check them out by clicking on the button below!