I received a set of 5 natural food colors to review, and I was very excited to try them. I received: Natural Cherry Red, Natural Blue, Natural Honeydew Green, Natural Yellow and Natural Pumpkin. It arrived packaged in recyclable material, which is always a bonus for me!
How often do you use food colors? For us the answer was never. At least not anymore, and it was making our kitchen rather boring. I knew there were too many risks with commercial food colors, though. We try to avoid foods that contain artificial colors as well because of the risks. Artificial food colors (which can be called food dyes as well) can enhance the behavioral concerns associated with children on the Autism spectrum like our oldest son, and I've noticed a big difference in the effects on our younger two children with Sensory Processing Disorder as well. They are more hyper and particularly restless when bed time comes. Our 3 year old could easily stay up until well past midnight on some nights! When we stopped using artificial food colors, we saw a tremendous difference!


So what were we to do when we wanted to make a fun cake or cookies or another fun baking project with colors? What about dying eggs for Easter? I had been on the lookout for natural food colors, so I was ready to put Nature's Flavors to the test! We made a cake with a nice dark blue icing for an Independence Day cake. The cake itself didn't look pretty because I am not a very fancy baker, but that dark blue icing looked beautiful! Plus, I felt good knowing it was made with natural ingredients!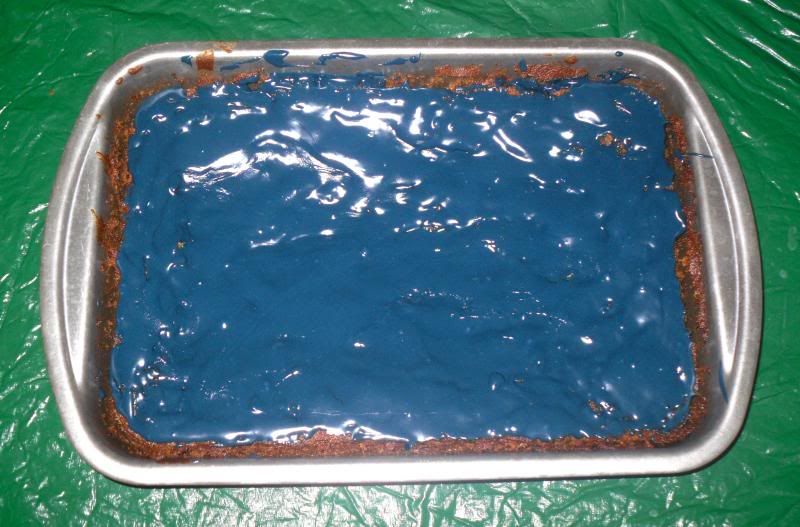 Nature's Flavors Natural Colors are made using only all natural and organic plant extracts which have been shown to be high in bioflavonoids, polyphenols, and antioxidants all of which are active, beneficial, additives to you and your family. You need to shake the colors well before use and refrigerate after opening because of the natural ingredients. The colors are very rich and beautiful. Each color comes in 2 fluid ounces with a color chart to assist in getting just the right shades of each hue. We did try to use the red in the cake, and it did change with the heat. The color changing with heat may occur, but overall, we were not disappointed! I think the Natural Colors are the exact solution we were looking for to be able to add some flair to our kitchen without the chemicals and health risks!
For More Information:
Visit the Nature's Flavors Website
Connect with Nature's Flavors on Facebook
Follow Nature's Flavors on Twitter
Disclosure: I received one or more of the products mentioned above for free using Tomoson.com. Regardless, I only recommend products or services I use personally and believe will be good for my readers. For more information please refer to my Disclosure Policy.